Celebs
Steven Tyler had a frank discussion on the challenges of getting — and staying — sober
The Aerosmith frontman said he hit nine years of sobriety in December.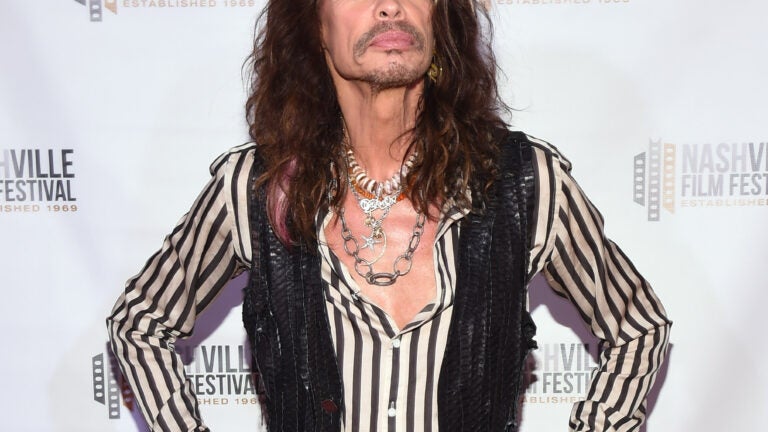 Steven Tyler and Aerosmith bandmate Joe Perry earned the nickname "the Toxic Twins" due to their previous rampant drug use and vicious fights.
In a new in-depth interview with GQ, Tyler said that he hit nine years of sobriety in December on what is his fourth attempt at living substance-free, and that the path was long and difficult. Tyler was one of nine musicians who answered probing questions about past drug use and current sobriety, with others including Phish frontman Trey Anastasio, singer-songwriter Jason Isbell, and longtime Eagles guitarist Joe Walsh.
In the interview, Tyler recalled some of his earliest experiences with drugs while growing up in New Hampshire.
"I was a beautiful little boy that lived in the woods of New England, New Hampshire," Tyler told GQ. "So I grew up in the woods listening to the wind. It was just the silence and Mother Nature, no one around — it was an awful lot of magic there. When I started smoking weed, in '65, '66, it kind of enhanced those magic feelings."
Tyler said that he didn't think any bands "even knew what sober was" when Aerosmith first began performing. He described the mentality that led him to destructive substance abuse, one that included "cocaine to go up, quaaludes to come down," and persistent alcohol use.
"I was the kind of guy who would hate to be the guy who never came down because he never went up, if you can understand that," Tyler said. "So I played with everything."
Tyler also said that it was difficult to separate his songwriting creativity from his substance use, noting that he was "as high as can be" when he wrote "Dream On."
"When you're high and you create something out of thin air, and the whole world is singing your f****** song that you wrote stoned, it's hard to think that getting high wasn't the reason that all that happened," Tyler told the publication.
Tyler admitted that he still occasionally misses his past substance-fueled lifestyle, but knows he'd be "dead by now" if he had carried on the way he once did, and that there's too much at stake to ever return to that life.
"I got a band that's still together, the guys are still alive, everyone's healthy," Tyler said. "We play better than we did 50 years ago. I mean, there was a certain rawness when we played clubs and we were all f***** up. Sure, I get it. But the band is still together and still sought-after. People still want us for a million-plus dollars a night. And that's what's at risk if I use again. And my kids. My cats. My dogs. My beautiful f****** house in Maui. My girlfriend. Everything is at risk."