Celebs
Bridget Moynahan opens up about her split with Tom Brady — and her new book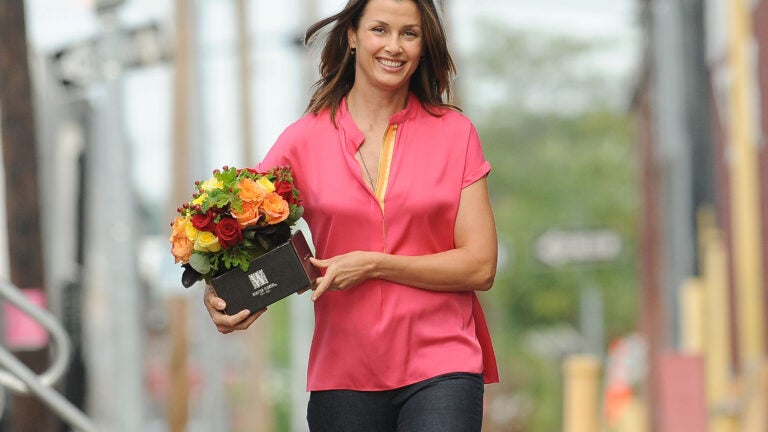 Breaking up is hard to do — especially when you're pregnant.
"Blue Bloods'' actress Bridget Moynahan found herself in just that position back in 2007, after her high-profile split with Tom Brady.
After dating for more than two years, she and the Patriots QB went their separate ways. He was soon linked to supermodel Gisele Bundchen. Weeks later, Moynahan discovered she was pregnant with Brady's child.
The whole situation would be excruciating enough without the tabloid press digging into every detail.
"Being pregnant and having a baby are such personal, intimate moments,'' Moynahan told People ahead of the April 9 release of her new book, "Our Shoes, Our Selves: 40 Women, 40 Stories, 40 Pairs of Shoes.'' "I would have cars following me, and men hiding in the bushes outside my house.''
Moynahan, who was raised in Longmeadow, teamed up with writer Amanda Benchley on the book, which includes essays from dozens of successful women about a particularly memorable pair of shoes and why they were significant.
Ballet dancer Misty Copeland, artist-architect Maya Lin, makeup maven Bobbi Brown, US Senator Tammy Duckworth, and CNN's Christiane Amanpour are among the many contributors.
Moynahan told People about how she found the perfect pair of shoes after her life became fodder for the paparazzi. No, not towering stilettos or even sneakers to escape the press. The footwear that helped the actress get her groove back? A pair of tough-girl motorcycle boots.
"I thought, 'That's what I need,' '' she said. Jack, Moynahan's son with Brady, is now 11. The actress married businessman Andrew Frankel in 2015.
"Tom and I made a decision to raise a child together and we both found partners that not only supported us in raising that child, but also loved our child as if he was their own,'' she told People.
A portion of proceeds from "Our Shoes, Our Selves'' will go to Girls Inc., a nonprofit based in 400 cities across the United States and Canada that provides programming and mentoring for girls ages 6-18.