Celebs
Stephen King offers encouragement to young writers at 826 Boston gala
"We're all amateurs. We're all students."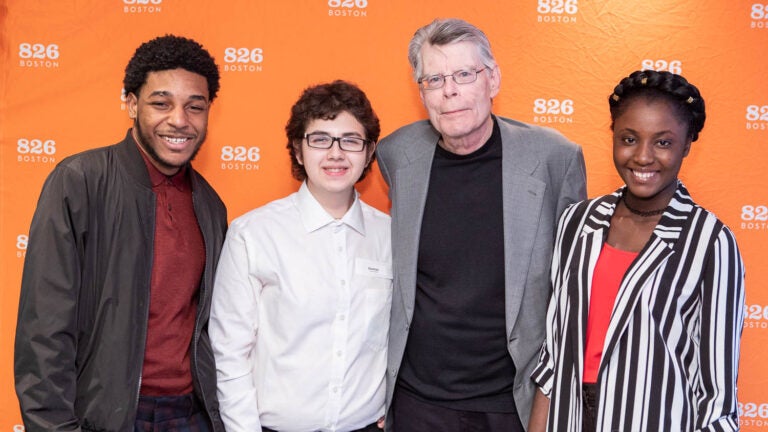 "Night of 1,000 Stories,'' 826 Boston's ninth annual gala, boasted a very special guest. Stephen King traveled from Maine to Boston to celebrate the nonprofit's youth writing and tutoring programs.
After drinks (including a "Red Rum'' cocktail, a winking reference to King's "The Shining,'' of course), dinner, and a live auction, guests were treated to 826 student speeches and performances. King, the evening's featured speaker, offered encouraging advice to those students, as well as anyone interested in writing.
"We're all amateurs. We're all students. We learn again and again and again,'' King said. "I'm over 70 now and I'm still trying to learn my way around the craft. There's no encouragement for a young writer greater than to show his or her work to others and have them say, 'I love this.' Nor does that sort of encouragement grow old. I wrote a novel called 'Joyland' and when someone says to me, 'the end of that book made me cry,' I'm happy. I mean, I don't say it, but I'm thrilled. I made a connection and all creative writing is about that connection.''