Celebs
Ben Affleck shows support for social services organization, jokes about dating life
The Midnight Mission, he wrote, is "an incredible organization."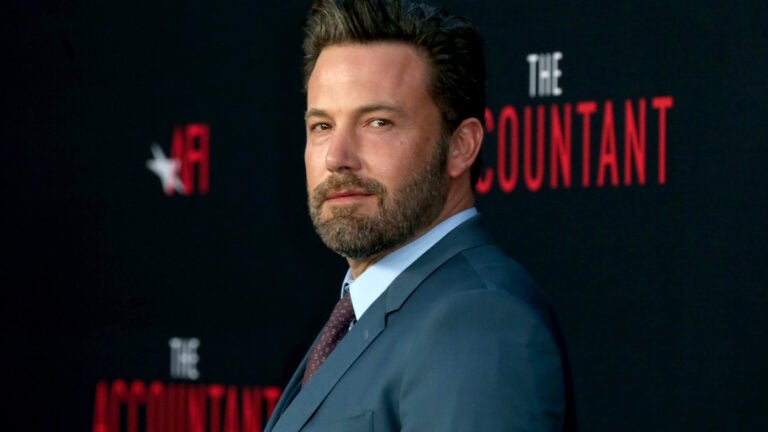 Ben Affleck is channeling public interest in his dating life toward a good cause.
After a Page Six report seemingly exposed his profile on dating app Raya last week, the Boston-bred actor made light of the story while drawing attention to The Midnight Mission, a social services organization.
"HA, you got me. I'm dating," wrote Affleck in an Instagram posted Saturday, referencing his apparent activity on Raya, which specifically courts celebrities and VIPs. "But let's be serious for a moment and talk about something that is actually important.
"I have been in recovery for over a year and part of that is helping out others," added Affleck in the Instagram, his first since a Father's Day communiqué in early June. "The Midnight Mission is an incredible organization that helps those in need with housing, training, development and recovery," he wrote, tagging the organization, which is based in downtown Los Angeles.
"I'm making a donation today because there are people battling addiction every day that don't have the resources and need help," Affleck added in the post, further asking whether Raya would be interested in making a donation to The Midnight Mission.
https://www.instagram.com/p/B4Fb63AD6oS/
Affleck entered a rehab program for the third time last year; he's since been open about his struggles with alcohol addiction and recent treatment on Instagram.
"This week I completed a forty-day stay at a treatment center for alcohol addiction and remain in outpatient care," Affleck wrote in the post last October. "Battling any addiction is a lifelong and difficult struggle."
"Because of that, one is never really in or out of treatment. It is full-time commitment," he wrote. "I am fighting for myself and my family."