Celebs
William Shatner dined at a popular Italian restaurant in Boston this weekend
Staff said the 'Star Trek' actor was 'the nicest man.'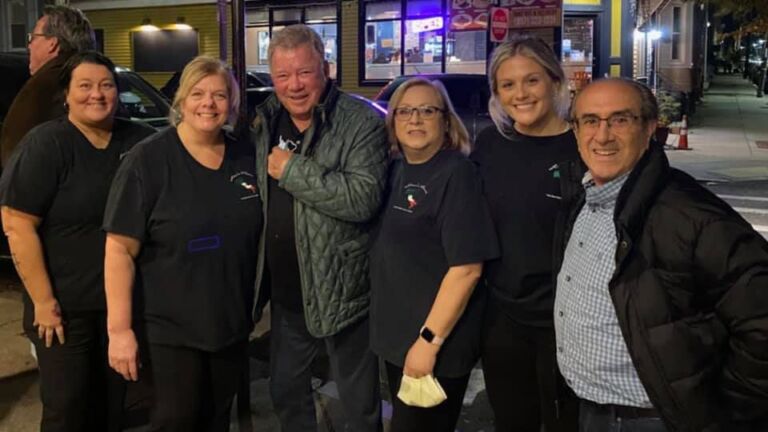 East Boston was the final frontier for "Star Trek" legend William Shatner over the weekend.
Before heading out of town after an appearance at Rhode Island Comic Con, the veteran actor dined at Rino's Place, a beloved Italian spot in East Boston, on Saturday night.
Restaurant manager Cheryl Breault told The Boston Globe that Shatner's group ordered grilled octopus, littlenecks in red sauce, stuffed eggplant, and pasta primavera before heading to the airport.
"Then they got dessert and coffee and left real quick," Breault told the Globe, adding that Shatner was "the nicest man," and still made time for a photo with the restaurant's staff before departing.
Shatner's stop in Boston came less than a month after he became the oldest person in space, achieving the feat during an Oct. 13 flight aboard a fully automated capsule built by Amazon founder Jeff Bezos's Blue Origin company.
Newsletter Signup
Stay up to date on all the latest news from Boston.com