Celebs
Jennifer Coolidge named Harvard's Hasty Pudding Woman of the Year
The Norwell native will be honored with a parade and roast on February 4.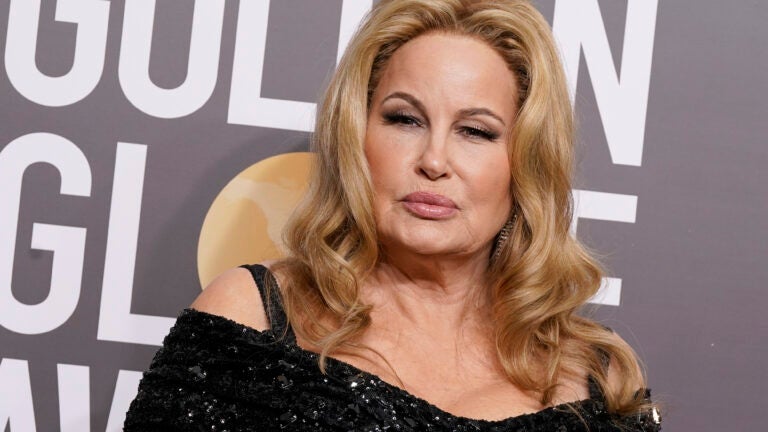 The awards keep rolling in for Jennifer Coolidge.
After snagging a Golden Globe statuette earlier this month for her role in "The White Lotus," Coolidge was named the 2023 Woman of the Year by Harvard University's Hasty Pudding Theatricals on Tuesday.
The award ceremony will be a homecoming for Coolidge in more ways than one: The actress was born in Boston and raised in Norwell, and one of her most famous roles was in the 2001 film "Legally Blonde," which was set around Harvard's law school campus.
"We are so excited to welcome Jennifer Coolidge back to her hometown and to Harvard, the iconic setting of Legally Blonde," Hasty Pudding Man & Woman of the Year Coordinator Maya Dubin said in a press release. "Her glittering personality and comedic presence are so Pudding."
Coolidge will be honored with a parade through Harvard Square at 1:45 p.m. on Saturday, Feb. 4, followed by a roast at 7 p.m., where she will be given the group's Pudding Pot.
Coolidge joins previous Hasty Pudding Woman of the Year winners including Meryl Streep, Octavia Spencer, and fellow Massachusetts natives Elizabeth Banks and Amy Poehler.
Along with her roles in "White Lotus" and "Legally Blonde," Coolidge gained significant attention for her role in the teen comedy "American Pie." Other notable credits include "A Mighty Wind," "Best in Show," "A Cinderella Story," and the recent romcom "Shotgun Wedding."
What's your favorite Jennifer Coolidge character?
Need weekend plans?
The best things to do around the city, delivered to your inbox.