Celebs
Dunkin' teases Ben Affleck Super Bowl commercial
Viewers will see what's "Ben brewing" on Sunday.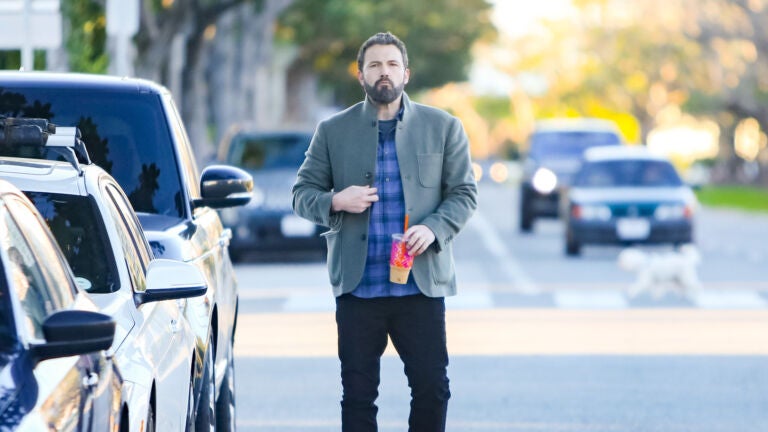 With less than a week until the Big Game, Dunkin' released an early hint about its 2023 Super Bowl commercial — almost certainly starring Ben Affleck and Jennifer Lopez.
Earlier this week, Dunkin' began posting teasers on social media with the slogan "Something's Ben Brewing" and the date of the Super Bowl: Feb. 12, 2023.
Affleck and Lopez drew the attention of paparazzi last month when they filmed scenes at Dunkin' locations in Medford and Revere, with TMZ speculating that the camera crews were there to film a 2023 Super Bowl commercial.
On Tuesday, sources told Entertainment Tonight and People that Affleck and Lopez will appear in the Dunkin' Big Game ad, with ET reporting that the spot was originally supposed to be a normal ad campaign that was bumped up to Super Bowl status.
"[The ad] shows Ben working at Dunkin' in his free time because he loves it so much," the source told ET. "Then Jen pulls up to the drive-thru and asks him, 'What are you doing here? Is this what you do all day?' They're both very excited about it."
When reached for comment, a Dunkin' representative confirmed the company would air its first Super Bowl commercial in the company's 73-year history, but did not address Affleck and Lopez's reported involvement.
"We're airing our first-ever Super Bowl ad this year, but you'll have to tune in on Sunday to see what's 'Ben' brewing!" said Dunkin' Chief Marketing Officer Jill Nelson.
Though Affleck will occasionally stop by Starbucks, he has been an enthusiastic Dunkin' ambassador living in Los Angeles for years. Through multiple relationships, through good weather and bad, Dunkin' has been a constant in paparazzi photos of the Cambridge native.
"I have Dunkin' Donuts every day," Affleck told Collider in 2019. "It's very weird, I have it every day and people are always like, 'Where is that? Is that near here?' So, I feel like I'm spreading the word."
Newsletter Signup
Stay up to date on all the latest news from Boston.com