Celebs
Mom-to-be Maria Menounos reveals pancreatic cancer battle
The TV personality and Medford native says she's "so grateful and so lucky" that doctors successfully removed the 3.9-cm tumor.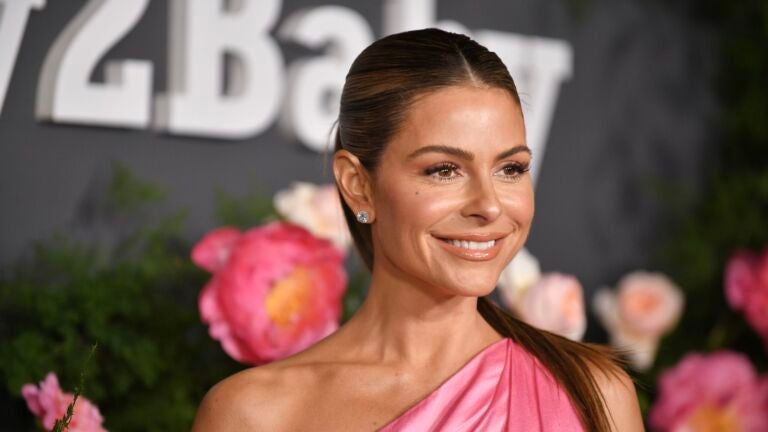 Ahead of becoming a first-time mom this summer, TV personality and Medford native Maria Menounos revealed that she recently underwent treatment for Stage 2 pancreatic cancer.
In an interview with People, Menounos, 44, discussed the "trauma, stress, [and] crisis" that followed her January diagnosis, when doctors discovered a 3.9-cm tumor on her pancreas.
After years of trying to start a family, Menounos and husband Keven Undergaro are welcoming a baby girl via surrogate this summer. But the former E! News correspondent told People that she canceled a planned baby shower, instead focusing on continued recovery from her surgery, during which doctors removed part of her pancreas, spleen, a large fibroid, and 17 lymph nodes along with the tumor.
Menounos' TV career was put on pause in 2017 in order for her to seek treatment for a brain tumor, and in 2022 she was diagnosed with type 1 diabetes.
"I'm like, 'How in the freaking world can I have a brain tumor and pancreatic cancer?'" Menounos told People. "All I could think was that I have a baby coming."
Menounos, who is from Medford, said that the cancer was caught early, and her prognosis is good.
"I'm so grateful and so lucky," Menounos said. "God granted me a miracle. I'm going to appreciate having her in my life so much more than I would have before this journey."
Newsletter Signup
Stay up to date on all the latest news from Boston.com