Celebs
Gisele Bündchen says divorce from Tom Brady was 'very tough' on family
Gisele Bündchen told People that her divorce from Tom Brady was one of several personal situations affecting her over the past year: "Whenever it rains, it pours."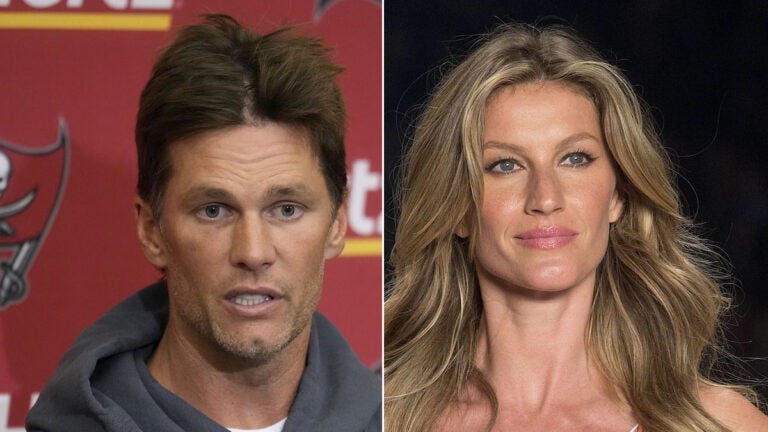 Nearly one year since her divorce from Tom Brady, supermodel Gisele Bündchen opened up about the difficulties she and her family faced in an interview with People magazine.
According to Gisele, the impact of the divorce was exacerbated by two ailing parents and having to uproot her family and relocate to Tampa Bay.
"It's been very tough on my family. It's been a lot — in every area of my life," Bündchen told the magazine. "I feel like whenever it rains, it pours."
Gisele and her kids, Benny, 13, and Vivian, 10, ultimately settled in the Miami area. And after a year of homeschooling, Bundchen told People that the duo started at school this fall, with Vivi joining the swim team and Benny playing football wearing Brady's No. 12 jersey.
"They're getting to know friends in school. They like it. It's just all new. But they're really liking it and they're getting into their things," Bündchen said. "[Benny] just started [football]. I just feel so proud of them. They're so loving. They're growing up to be just so thoughtful and considerate of others."
Gisele, who married Brady in 2009, previously discussed her divorce from the former Patriots quarterback in an interview with Vanity Fair in March, saying she and Brady "wanted different things."
"Sometimes you grow together; sometimes you grow apart," Bündchen said. "When I was 26 years old and he was 29 years old, we met, we wanted a family, we wanted things together. As time goes by, we realize that we just wanted different things, and now we have a choice to make.
"That doesn't mean you don't love the person. It just means that in order for you to be authentic and truly live the life that you want to live, you have to have somebody who can meet you in the middle, right?" Bündchen continued. "It's a dance. It's a balance."
Newsletter Signup
Stay up to date on all the latest news from Boston.com