Celebs
Bill Murray sat under a Bill Murray portrait at a Boston seafood restaurant
Actor Bill Murray and friends found themselves face to face with an illustration of Murray from "The Life Aquatic with Steve Zissou" at Select Oyster Bar in Boston.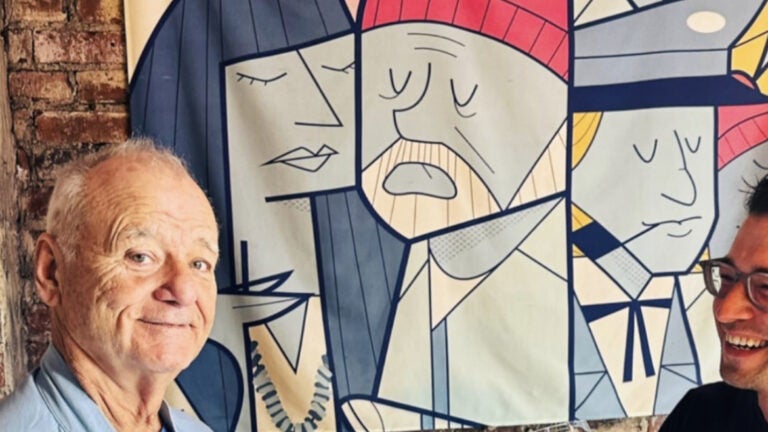 Actor Bill Murray found himself staring at a famous face when he visited a Boston restaurant this weekend: His own.
Murray and some friends dined at Select Oyster Bar in the Back Bay on Friday, where the screen legend was seated under an art print inspired by Wes Anderson's 2004 dramedy "The Life Aquatic with Steve Zissou," which starred Murray as an eccentric Jacques Cousteau-esque oceanographer.
According to a restaurant representative, Murray and co. got a kick out of the Zissou art and enjoyed their meal, prepared by Select Oyster Bar chef/owner Michael Serpa.
Serpa shared a photo on his Instagram story of Murray posing with his illustrated self, which was created by artist Ale Giorgini.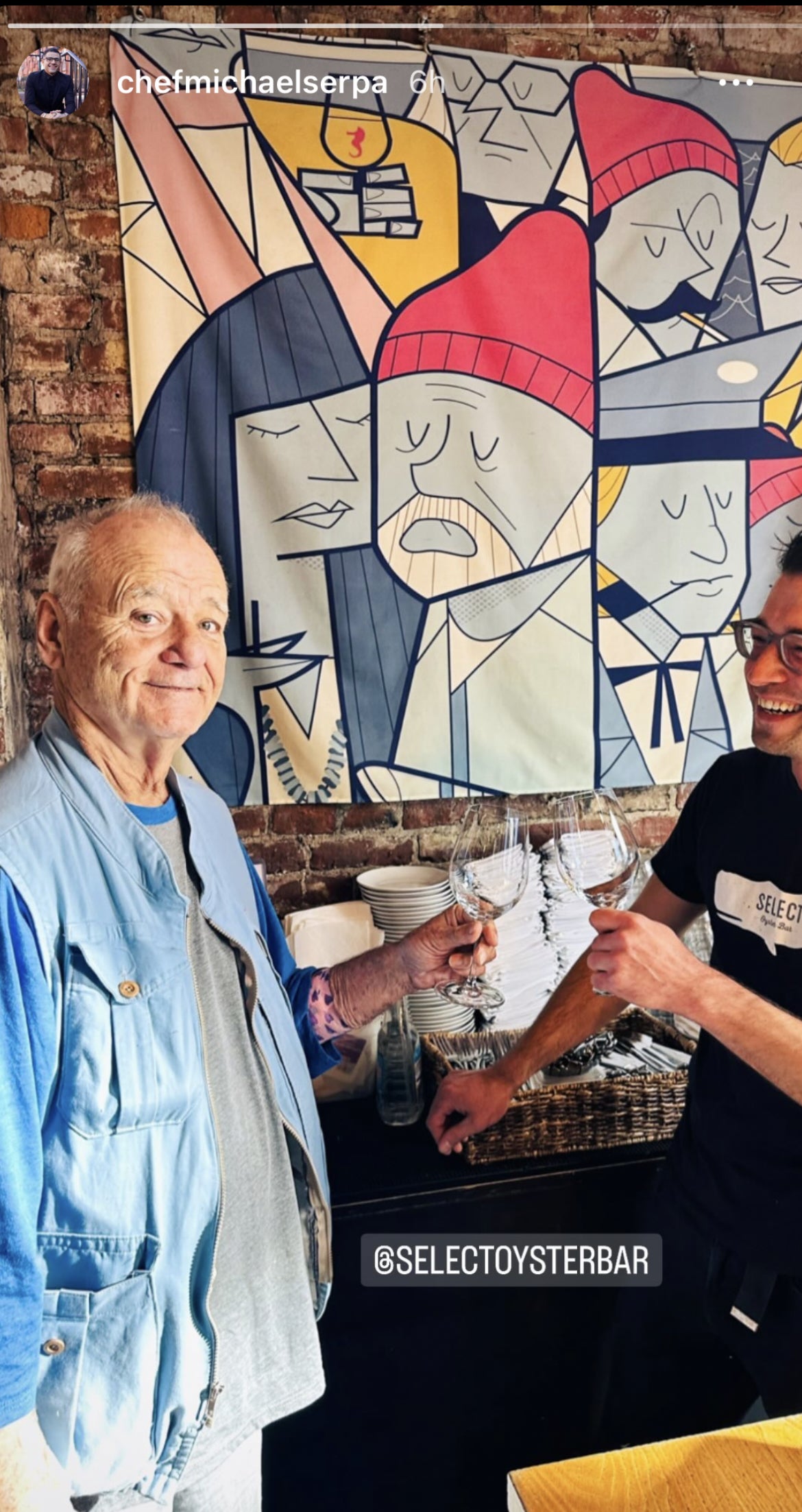 Murray is a regular visitor to Massachusetts, and seems to make a habit of dining out when he's in the area.
In recent years, the "Caddyshack" and "Ghostbusters" actor has been spotted hunting for pierogies in Fall River, chowing down on seafood at a critically acclaimed Mattapoisett restaurant, and causing a scene in Martha's Vineyard.
Newsletter Signup
Stay up to date on all the latest news from Boston.com