Community
Boston.com readers want the benefits of Baker's 2-month tax holiday
Gov. Charlie Baker has proposed extending the sales tax holiday from two days to two months.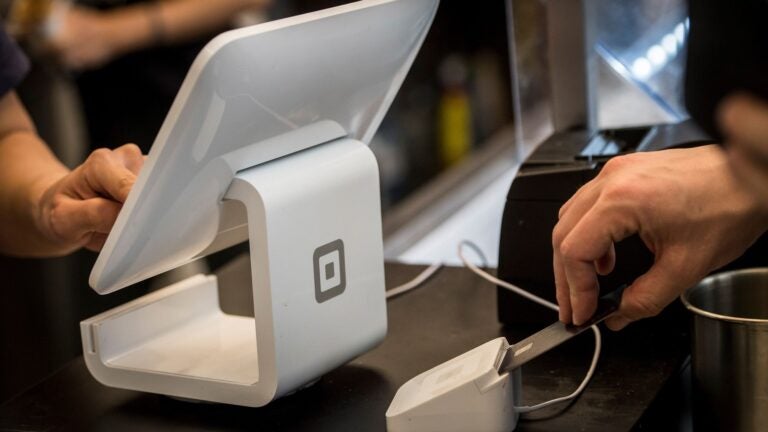 Some Democratic leaders on Beacon Hill may be against Gov. Charlie Baker's two-month sales tax holiday proposal, but many readers at Boston.com are hoping it'll come to pass.
Last month, Baker proposed the state extend the usual holiday, during which shoppers are not charged the state's 6.25 percent sales tax for many purchases, from a single weekend to the months of August and September. The governor argues that the plan would be a good way to give back money to local businesses and residents after a difficult economic year caused by the pandemic. The state currently has a tax revenue surplus of more than $4 billion.
Senate President Karen Spilka and other Democrats, however, aren't swayed by the proposal. Spilka told GBH News last week, "I don't think we need two months to incentivize people to spend when there's that much pent-up demand."
We asked Boston.com readers in a recent survey if they would welcome the two-month sales tax holiday and a majority of them are siding with Baker. Of the 508 people polled, 59 percent said they support a two-month tax holiday and 41 percent said they don't think the extension is necessary.
"As more and more purchases are being made online this would be another way to provide incentive to buy from local merchants," argued one reader in support of the bill. "It appears that this proposal is opposed by some of the governor's political opponents who do not want him to gain favor with voters. It would be very nice to have an extended break in one of our taxes at a time when other taxes and inflation are going in the other direction."
Readers against Baker's proposal tended to agree with the stance of politicians like Rep. Mindy Domb, an Amherst Democrat, who wrote on Twitter that the surplus money would be better spent on things like student debt relief, supporting public higher education, and addressing rent relief post-pandemic.
" I don't mind extending the tax-free days to more than a weekend, but two months seems excessive," said one reader. "Let's put that money into needed infrastructure projects that have been long-delayed, or into lowering the cost of higher education."
The Senate will review Baker's bill when it reaches them, but that for now, Spilka said she believes the current tax holiday weekend is "sufficient." This year's holiday will be Aug.14-15.
More than 100 readers shared their thoughts behind their support or opposition for the proposed extended tax holiday. Ahead, find a sampling of their responses to Boston.com.
Responses have been edited for length and clarity.
Yes, extend the tax holiday
"It's a fabulous idea to help the working-class people out and counter the high inflation prices that we are facing these days. The cost of fuel is ridiculous by itself, and while I realize the tax-free holiday would not help the gas situation, at least we could save at the other end of the cash register when we purchase other necessities of life. The State is flush with Biden bail-out cash. Our rainy day fund is overflowing, too. Our tax receipts are bigger than ever. Share it with all of us." — Pam, Boston
"If the state is truly in surplus, then Baker's proposal makes sense. Beacon Hill needs to recognize that it's the people's money. We pay taxes for services that, by proxy, we've voted for. Surplus means that the state already has collected the revenue to cover those obligations." — Kevin, Metrowest
"I think extending the tax holiday is a good idea. I know that a lot of people in towns near the border purchase large items such as appliances and electronics in New Hampshire to take advantage of the tax savings, but given the opportunity would prefer to make the purchases locally. The tax-free weekend isn't long enough to do so, because most box stores and even local retailers that sell larger items are packed." — William, Gardner
"Why not! We are going through a tough stretch and why not give something back to all the citizens of the state? I know the politicians want to spend it, but that is what they do. Spend on a program that a select few will potentially get to use." — George, Lexington
"A 2-month reprieve for businesses after getting beat up during a pandemic would be welcomed. Tax revenues are bubbling over so the state certainly can afford it."
"I think that the Mass. government and citizenry did an incredible job managing the pandemic and it's absolutely fitting to put some of the funds back in the hands of consumers as a thank you." — Gretchen, Walpole
"This would help consumers and businesses, small businesses need all the help they can get right now. Another idea would be to let small businesses collect but not remit the tax like Amazon gets to do sometimes."
No, two months is unnecessary
"People municipalities and organizations are going to continue to need government support to rebound from the effects of the pandemic. Don't drain the coffers now." — John, Weymouth
"Let's take the conservative approach and allow the state to build up the rainy-day fund so we are prepared for the next disaster. You know it's coming." — James, Andover
"At a time when our state is coming out of a pandemic and when we need to be investing in long-neglected communities this tax holiday is a short-sighted political move that does not help those who need it most." — Jesse, Medford
"Economists continue to make it clear that this does not provide a boost to the economy. It is simply a political gimmick. And in this current moment where demand is already high, it actually can be detrimental to an already out-of-sync supply and demand. Research shows that this may change the timing of purchases but not the amount, so this isn't actually a benefit for small businesses. And so, if the main goal is to get money back to residents, there are many better ways than just relying on consumption. I would recommend investing in our crumbling infrastructure and social supports."
"Return it to us in actual funds, via tax rebates or relief, or in services. There are people in need in the state. Help them. Don't showboat with something unnecessary when infrastructure and human services are a mess." — Sharon, Lowell
"I see the rationale for tax holiday when consumers need motivation or we want to lower the burden on low-income families, say, during back to school shopping period. That's not the case now. There are so many areas in the state with roads full of potholes. I am also concerned that with automation happening, many low-wage workers will become permanently unemployed. Let us find ways to address some of these problems rather than giving money to those who already have money to spend. People like me who have already made up our minds to buy some items will simply wait for the tax holiday and while that does inject additional spending into the economy, it might be better to prepare for the long-term." — Jay, Milford
Boston.com occasionally interacts with readers by conducting informal polls and surveys. These results should be read as an unscientific gauge of readers' opinion.
Newsletter Signup
Stay up to date on all the latest news from Boston.com