Concert Reviews
Review & setlist: 'The party don't start 'til' Kesha walks into MGM Music Hall at Fenway
Kesha's Wednesday concert was a beautiful display of love for her fans who have shown their support throughout her career.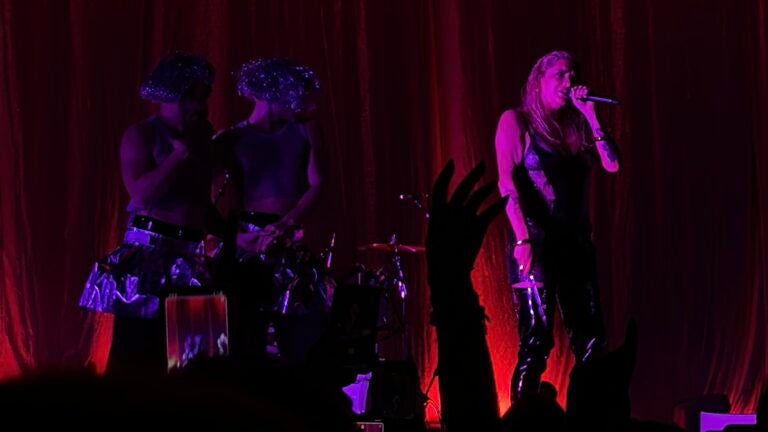 "All I want to do tonight is give you my love, share this with you, and give you a place to feel so loved and so safe," Kesha told a crowd of her dedicated fans, also known as "Animals," in Boston. That love was clear and reciprocated by fans, showing nothing but enthusiasm throughout the singer-songwriter's performance.
Kesha's concert at MGM Music Hall at Fenway Wednesday night was part of the ongoing "Only Love Tour," supporting her fifth studio album "Gag Order," which was released May 19. The album is the last she was contracted to release through producer Dr. Luke's record label, Kemosabe Records.
The pair were involved in a nearly decade-long legal dispute — in 2014, Kesha sued Dr. Luke, accusing him of sexual assault, and he countersued for defamation. Kesha and Dr. Luke announced via Instagram in June that they had privately reached a settlement in the dispute. In the wake of the long legal battle, "Gag Order" explores themes of processing trauma and how it affects one's mental health.
In her first performance in Massachusetts since "The Adventures of Kesha and Macklemore" tour in 2018, Kesha proved despite these experiences, she is not going anywhere and wants to continue putting on incredible shows for her fans.
Before Kesha took the stage, pop singer Jake Wesley Rogers performed for the excited crowd, belting out powerful ballads, getting concertgoers excited for the main set.
After a quick break between acts, the moment the crowd had been waiting for had arrived — Kesha took the stage. From the moment she did, the crowd's energy was dialed up.
During the opening number, "Only Love Can Save Us Now," Kesha made it clear that she is ready to move on from her past experiences. After a line in which she references the defamation lawsuit against her, she shouted out "Not anymore b*tches!" to which the audience erupted into screams of support.
At one point, Kesha asked fans to be as loud as they could, and the ensuing cheers could've burst the eardrum of a passerby outside the venue.
Kesha also addressed changing the tour's name from the "Gag Order Tour" to the "Only Love Tour" back in September, telling the crowd that with all of life's difficulties, "the only thing that [she] can make sense of it all with is with love."
About halfway through the show, Kesha surprised the animated crowd by playing "Peace and Quiet," the tenth track on "Gag Order," live for the first time.
A show as electric and energetic as Kesha's could only end with a vibrant spectacle, and Kesha delivered, ending the main set with "Blow." As the lights flashed, inflatable disco balls were unleashed onto the crowd, sending the crowd into a frenzy for what was seemingly the last time.
However, much to the excitement of the audience, the night wasn't over. Kesha returned to the stage for an encore, beginning with the 2017 ballad "Praying" from her third studio album, "Rainbow." In the song, she makes it clear to someone who has hurt her that despite what she's going through, she is still able to find it in herself to forgive them, demonstrating her resiliency and ability to move forward.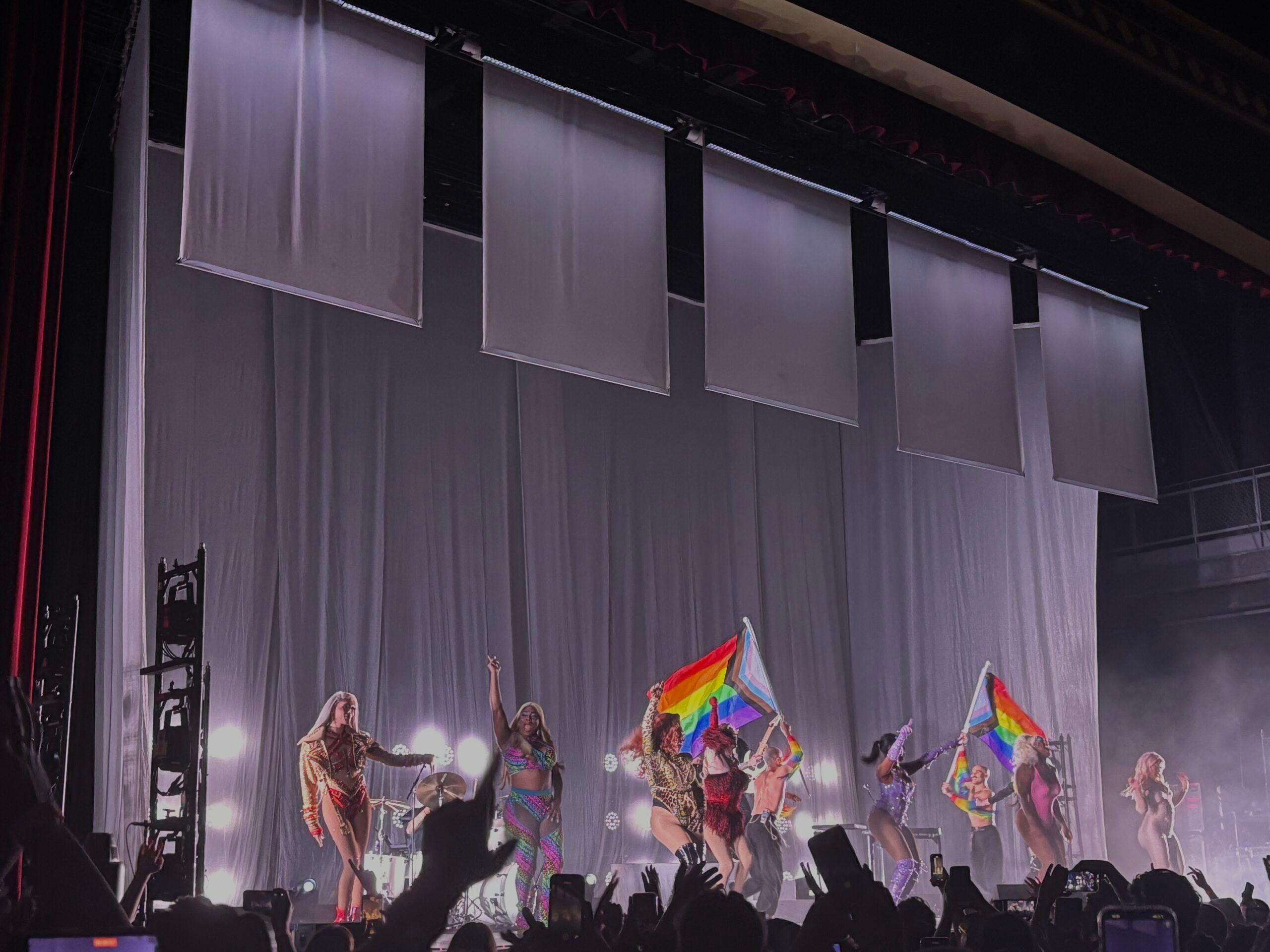 Kesha's vocal abilities truly shined through during "Praying," belting out the emotionally-loaded song as the packed crowd sang it back to her.
The singer ended the night with "We R Who We R," a song reminding listeners to be unashamed and confident. In the final chorus, Kesha brought out a group of drag queens as her two dancers waved pride flags, demonstrating her love for her fans one last time by reminding them that this was a safe place for them to unapologetically be themselves.
Setlist for Kesha at MGM Music Hall at Fenway, Wednesday, Nov. 1
Only Love Can Save Us Now
Tik Tok
Cannibal
Backstabber
Raising Hell
Take It Off
Good Old Days (Macklemore cover)
Eat the Acid
Fine Line
Peace and Quiet (first time live)
Hate Me Harder
Ram Dass Interlude
Timber
Your Love Is My Drug
Die Young
Blow
Encore:
17. Praying
18. We R Who We R
Outro: "9 to 5" by Dolly Parton
Newsletter Signup
Stay up to date on all the latest news from Boston.com