Concerts
Bruce Springsteen pulls out 'Dirty Water' cover at TD Garden
The Boss played The Standells' love letter to Boston during his encore Monday night.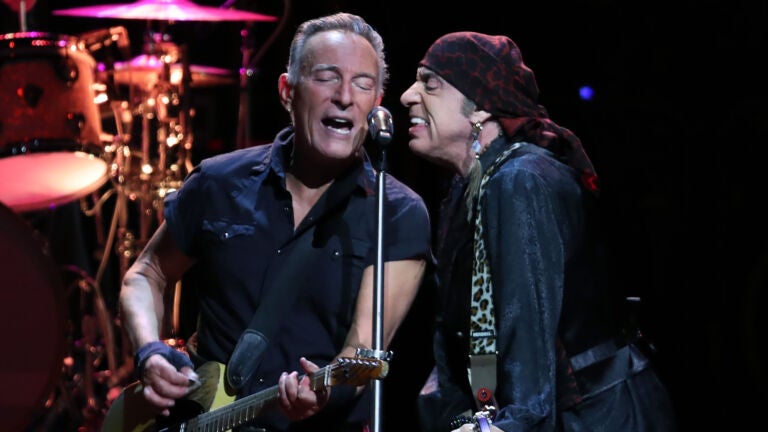 Bruce Springsteen sure knows how to please a crowd.
Perhaps as a nod to the upcoming opening day at Fenway Park, The Boss broke out a cover of Boston's beloved "Dirty Water" by The Standells at TD Garden on Monday night, the first song in a 50-minute marathon encore.
It wasn't the only local shoutout during the nearly three-hour show.
Springsteen also dedicated a rendition of "Thunder Road," from the 1975 classic "Born to Run" to the nurses, doctors, and staff at the Dana Faber Cancer Institute, and encouraged fans to donate to volunteers of the Greater Boston Food Bank stationed around the stadium on the way out of the show.
"They are on the frontline — great people doing God's work," he said.
Look for a full show review on Boston.com Tuesday.
Newsletter Signup
Stay up to date on all the latest news from Boston.com