Concert Reviews
Review & setlist: Springsteen stares down death at intense and rollicking Gillette show
At Foxborough Thursday, Bruce Springsteen and the E Street Band made good on a promise to bring "the power and the glory and the life" that rock 'n' roll can provide.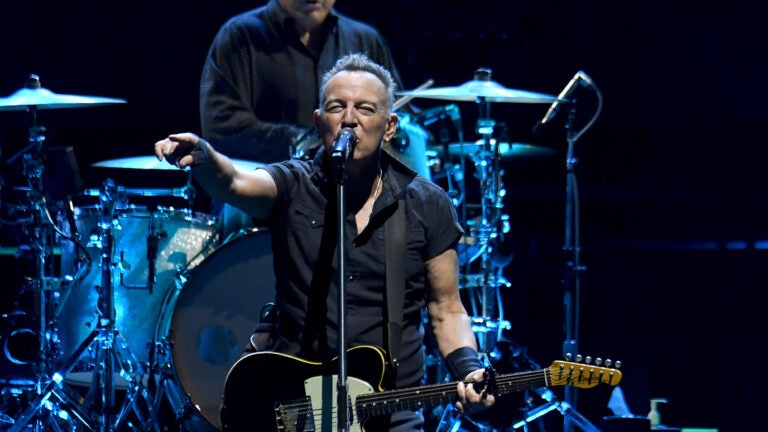 For diehard Bruce Springsteen fans, his current tour has generated even more anxiety than usual.
Yes, there's always the stress of trying to get tickets, which has been a challenge ever since Springsteen exploded from cult favorite into the popular music stratosphere with 1984's "Born in the USA." But this time out, there was also tsuris over higher-than-usual post-pandemic ticket prices; a more rigid setlist unusual for Springsteen, who's typically known for calling mid-concert audibles; and, just last week, news that Bruce had "taken ill," forcing him to postpone two shows in Philadelphia — the latest in a number of health-related cancellations.
But if fans were anxious about what they paid to get in, or what songs they were hearing, or whether Bruce might not be well enough to give it his all, those concerns seemed to dissipate into the rarified air over Gillette Stadium Thursday night the minute that Bruce Springsteen and the E Street Band took the stage and launched into a defiant version of "No Surrender." "I'm ready to grow young again," Springsteen growled into the crisp Foxborough night, and it sure felt like he meant it.
What would follow was, yes, a very similar setlist to the one audiences heard when they saw the band at TD Garden back in March — but also a show that was every bit as energetic and inspirational, while at the same time feeling even more focused and urgent. The theme of the show we saw five months back — one of how age and loss brings an increasing awareness of life's ephemeral nature, and how important it is to value the people and things we love while we're here — was scaled up to fill Gillette, and somehow seemed all the more intimate because of it.
Granted, even though Bruce came roaring out of the gate in terms of energy level, his gravelly vocals took a few songs to catch up — his hoarse bark of "I'm aliiiive!" on "Ghosts," off his most recent album of originals, 2020's "Letter to You," made it sound like he might be trying to convince himself of that assertion. Whether that was age, rust, or the remnants of whatever illness kept him out of Philadelphia, by the time he hit "The Promised Land" a few songs later, he was wielding his usual robust shout, roiling the stadium with his emphatic desire to "take a knife and cut this pain from my heart."
Over the 26-song, almost-3-hour set, it was obvious how the now-73-year-old rocker has evolved as he pushes into his twilight years. Gone is the whirling dervish of the '70s and '80s, replaced by what may best be described as the cool grandpa: Mock-adjusting his hair, Fonzie-style, during the "Kitty's Back" guitar solo; swiveling his hips in tandem with vocalist Curtis King Jr. during the band's exquisite cover of the Commodores' "Nightshift"; delivering harmonicas, guitar picks and high-fives to an adoring front row; embracing his inner Moe to Stevie Van Zandt's Curly during the stadium-sized party that is "Rosalita." He may not be sliding across the stage or jumping off the piano, but he's still every bit the showman.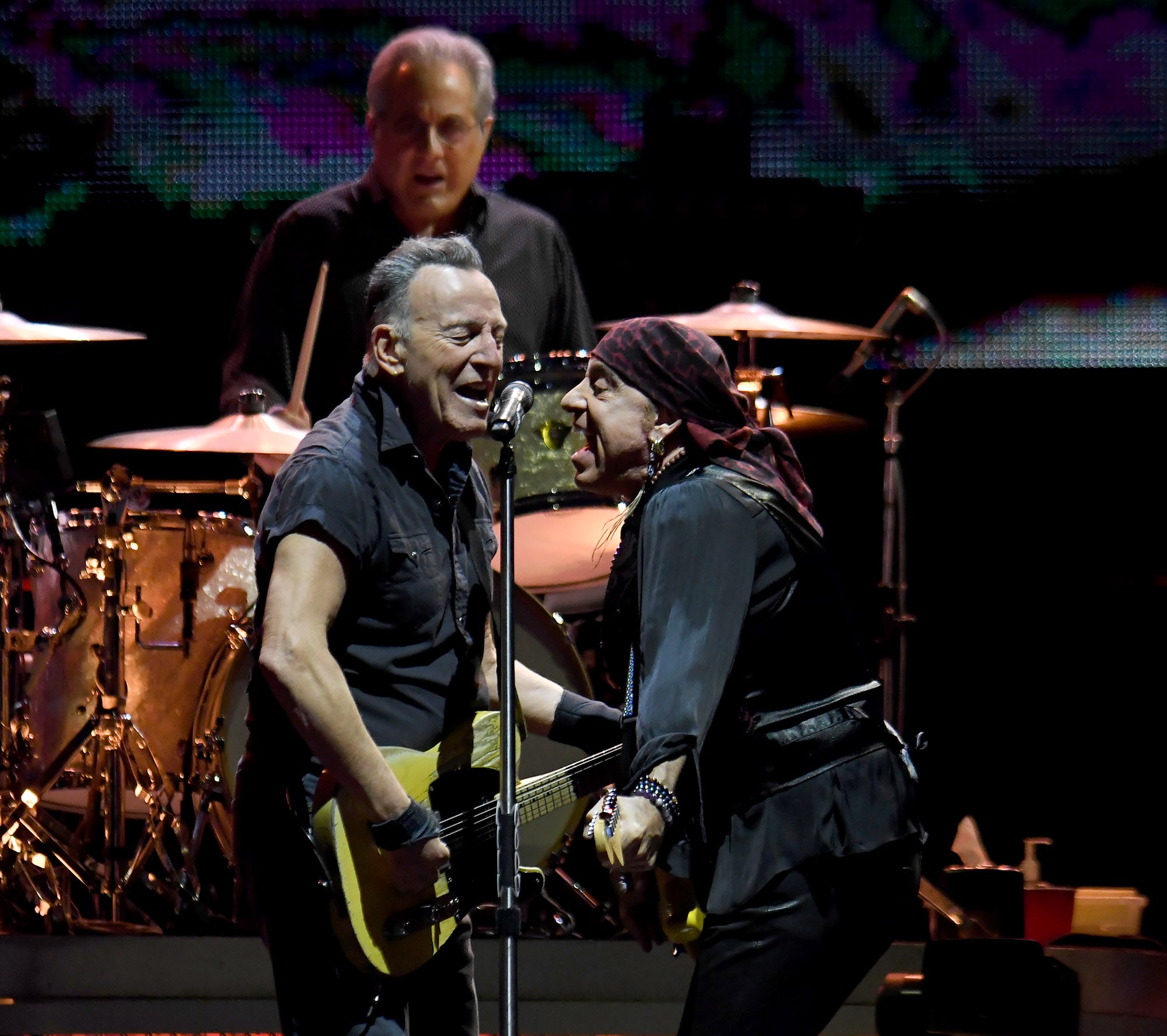 As for the "static" setlist, I suspect Springsteen's performance won over even those who shelled out back in March, despite the similarities of the two concerts. What's notable is that, like actors in a Broadway show, Bruce and the band have clearly settled into this particular set of songs, adding depth and layers as they go — whether it's Jake Clemons embodying the spirit of his Uncle Clarence during sax solos for "Prove it All Night" and "The Promised Land," a joyous "E Street Shuffle" drum battle between Max Weinberg and guest percussionist Anthony Almonte, or Roy Bittan's seemingly effortless piano arpeggios on a stunning "Backstreets," they simply own this set, and it's a pleasure to behold.
(And let's face it: Diehards — we know who we are — have been frankly spoiled over the years with the variety of Springsteen's setlists show-to-show, a rarity among artists. Even if some folks were left grumbling on Thursday that this or that song wasn't played at what may have been their 50th or 100th show, for the first-timers, long-time-sincers, and bucket-listers, there's no doubt the hype was realized.)
Beyond the stellar performances, though, was the striking urgency of the message Bruce has carefully tailored this setlist to express. Nowhere is that clearer than during his short speech in remembrance of his early bandmate George Theiss, which introduces "Last Man Standing" off "Letter to You": It was moving back in March, but this time around Bruce's melancholy over being the last living member of that combo seemed even more palpable. At one point he talks of how aging is like staring down the lights of an oncoming train: "It brings a certain clarity of thought and of purpose and of meaning." On Thursday, it felt like Bruce was aware the train had gotten that much closer since the last time we saw him.
This was also apparent during "Mary's Place," one of the few songs new to this set from the Garden show, when he promised to bring "the power and the glory and the life" that rock 'n' roll can provide. "Life … Life … Life … Life," he repeated. "I'm just going to stand here and feel it." Then Bruce stood, arms apart, awash in "Bruce"-s from the crowd, and it was obvious how being on stage is still his greatest rejuvenator — his Superman's yellow sun.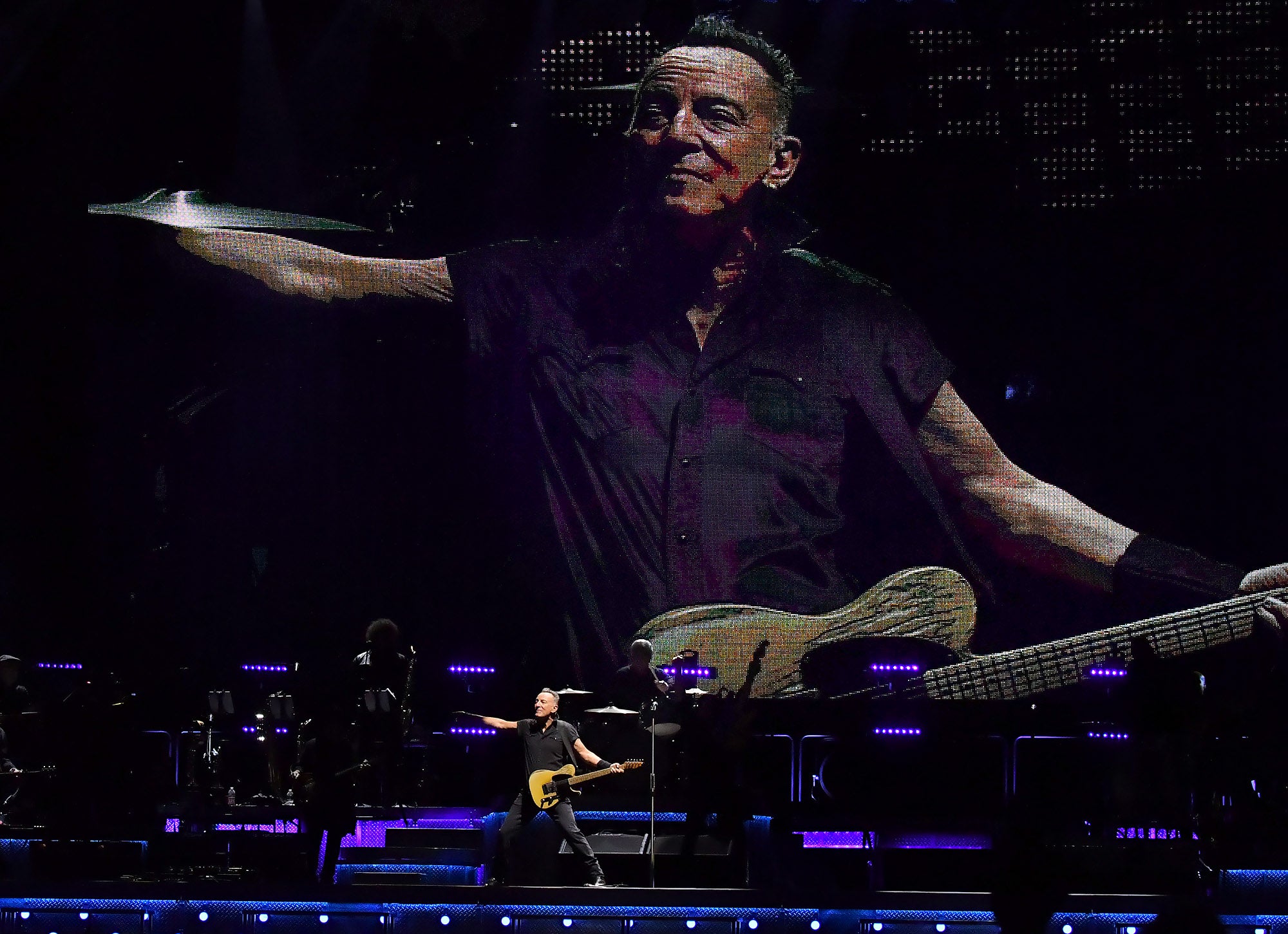 The irony is, even as Bruce grapples with loss and mortality in these songs, he seems to do it while defying aging himself. His having dispensed with hanging upside down from his microphone stand aside, about an hour in it's impossible not to look up and ask, how is he doing this? And by two hours, you think you might be hallucinating: Bruce and his septuagenarian comrades never pause, never slow down, and their seeming joy at being there never flags. It's contagious, and awe-inspiring.
By the time they had romped through encore after encore of chestnuts that seemed as fresh as the day they were released — let's face it, unlike the rest of us, "Thunder Road," "Badlands," "Glory Days," and "Tenth Avenue Freeze Out" never get old — and Bruce returned for a poignant solo farewell with "I'll See You In My Dreams," the promise of power, glory, and life had been more than realized.
Oddly, though, one moment that most stayed with me was on another number that was new to the setlist: a rollicking "Darlington County" in which the final "La la las" were converted into a hushed crowd singalong. The effect was transforming the song from an in-the-moment romp into what felt like a sweet and distant memory. Someday, maybe soon, Springsteen seemed to be saying, what we were all experiencing together at that moment would too be a relic of the past — "turned into parking lots," as he sings on another of the evening's standouts, a wildly defiant "Wrecking Ball."
So, as of now there are tickets left for the band's return to Gillette Saturday night. My advice, if you haven't yet, would be to grab one and join with Bruce in making that memory for yourself, while you can.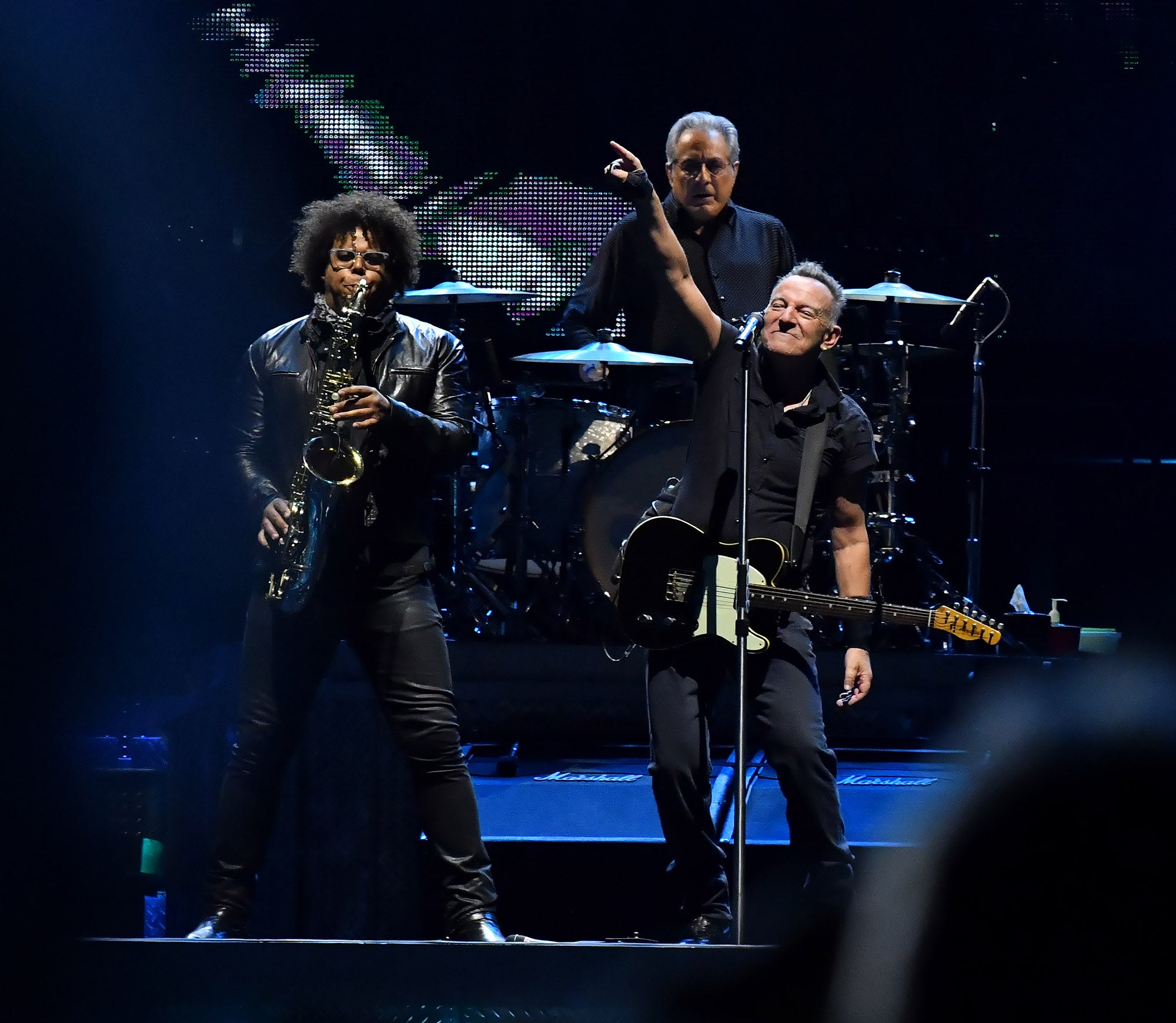 Setlist for Bruce Springsteen and the E Street Band at Gillette Stadium, Aug. 24, 2023
No Surrender
Ghosts
Prove It All Night
Letter to You
The Promised Land
Out in the Street
Darlington County
Kitty's Back
Nightshift (Commodores cover)
Trapped (Jimmy Cliff cover)
The E Street Shuffle
Mary's Place
Last Man Standing
Backstreets
Because the Night
She's the One
Wrecking Ball
The Rising
Badlands
Thunder Road
ENCORES:
Born to Run
Rosalita (Come Out Tonight)
Glory Days
Dancing in the Dark
Tenth Avenue Freeze-Out
I'll See You in My Dreams
Boston.com general assignment editor Peter Chianca manages the Bruce Springsteen news blog Blogness on the Edge of Town.
Newsletter Signup
Stay up to date on all the latest news from Boston.com