Concerts
5 things to know about Karol G on the eve of her historic Gillette Stadium concert
Karol G, the first Spanish-language artist to headline Gillette Stadium, is there Thursday as part of her Mañana Serà Bonito tour.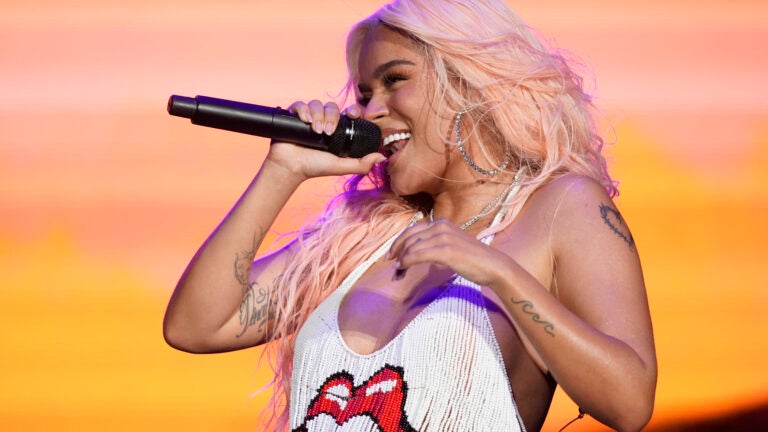 Colombian superstar Karol G is making history this weekend as the first Spanish-language artist to headline Gillette Stadium.
The reggaetón sensation will play Gillette this Thursday at 7 p.m. as part of her Mañana Serà Bonito tour.
Tickets are still available for those eager to go to the concert. Worried you don't know enough about the singer? Here are five fun facts about Karol G before you head to Gillette.
Karol G got her start on 'The X-Factor' at 14
Karol G, whose real name is Carolina Giraldo Navarro, broke into the industry at age 14 on Colombia's version of "The X-Factor." A few years after performing on the show, she was offered a record contract with Flamingo Records and Diamond Music, choosing her stage name, Karol G.
She's a two-time Latin Grammy winner
Not once, but twice, Karol G took home a Latin Grammy. The singer's first win was in 2017 for Best Female Artist. Karol G won again in 2020 for Best Video, for her song "Tusa."
She made history on Billboard's Hot Latin Songs chart
Karol G made history in August when her fifth studio album led her to be the woman with most entries ever on the Hot Latin Songs chart. She's had a total of 60 chart appearances and is only outpaced by Bad Bunny, with 140 total entries.
Universal Records turned her down
In 2012, Karol G attempted to sign with Universal Records, but was turned down. The record label claimed a female reggaetón act wouldn't sell. She's certainly proved them wrong: Karol G has sold more than 3. 2 million albums, including 1.3 million in the U.S.
She recorded a song with Nicki Minaj
Nicki Minaj and Karol G's song "Tusa" came out in 2021. The music video for the song won Karol G a Latin Grammy.
Special event commuter rail tickets from Boston to Foxborough for the concert are available for $20 on the MBTA's mTicket app. Tickets must be purchased ahead of time. Access to a return train at the end of the show will not be offered for those with regular weekday commuter rail tickets.
Newsletter Signup
Stay up to date on all the latest news from Boston.com