Concerts
For the first time since revealing he was going blind, Mark Erelli is playing solo at Passim
The 2023 Boston Music Award nominee will perform this weekend ahead of a November discussion on losing his vision.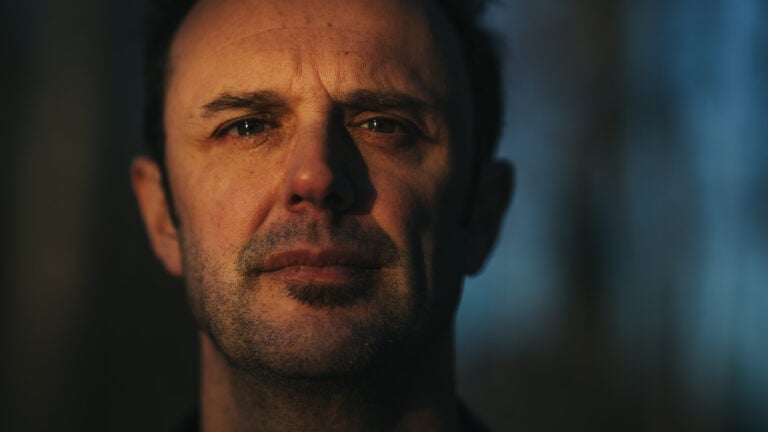 "Is it enough to be loved?" Mark Erelli sings on "Is it Enough," off his 2023 Boston Music Award-nominated album "Lay Your Darkness Down."
It's not just a song title.
It's the existential question he'd been mulling since learning he was slowly going blind, he says.
And the answer, he's realized in the year since releasing that song, is yes.
Nearly two years ago, Erelli announced publicly he'd been diagnosed with retinitis pigmentosa, or RP — an inherited retinal disease that causes progressive loss of night and peripheral vision. Many diagnosed with RP become legally blind, and it can lead to total blindness, according to FightingBlindness.org.
"When I wrote that song, I was struggling with the central question: Is it enough to be loved? What's that going to do for me here? And I've seen — through the reception of the record and support of my friends and family — the answer is: It's everything. Love is going to keep you alive."
At a gig in 2020, the Reading native noticed he couldn't see his guitar frets. Later, he had trouble seeing while driving on Storrow Drive. While I talked to Erelli after his initial announcement, a lot has changed in the last year for the Melrose-based singer/songwriter.
Notably, he's released a full album "Lay Your Darkness Down," largely, about that journey. Got nominated for two 2023 Boston Music Awards in the process — Album/EP of the Year and Folk Artist of the Year. (Winners will be announced Dec. 20.) He's also had to change the way he travels, the glasses he wears on stage, the songs he performs.
Now, for the first time since pre-diagnosis, he returns to play solo shows — two in one night— at Passim on Saturday. (More on that below.)
Erelli also a found a life-changing book by a Massachusetts resident diagnosed with RP: Andrew Leland's "In The Country Of The Blind: A Memoir At The End Of Sight."
Leland and Erelli will discuss their journeys virtually Nov. 14 at 5 p.m. with Cambridge Forum's "Out of Sight." (Stay tuned to their website for details.)
I caught up with Erelli this week ahead of his home-crowd shows at Passim Oct. 7, followed by shows in Plymouth Oct. 12 and Northampton Oct. 14. He talked about his journey, new life lessons — and why he's now embracing his inner "Prairie Wind"-era Neil Young.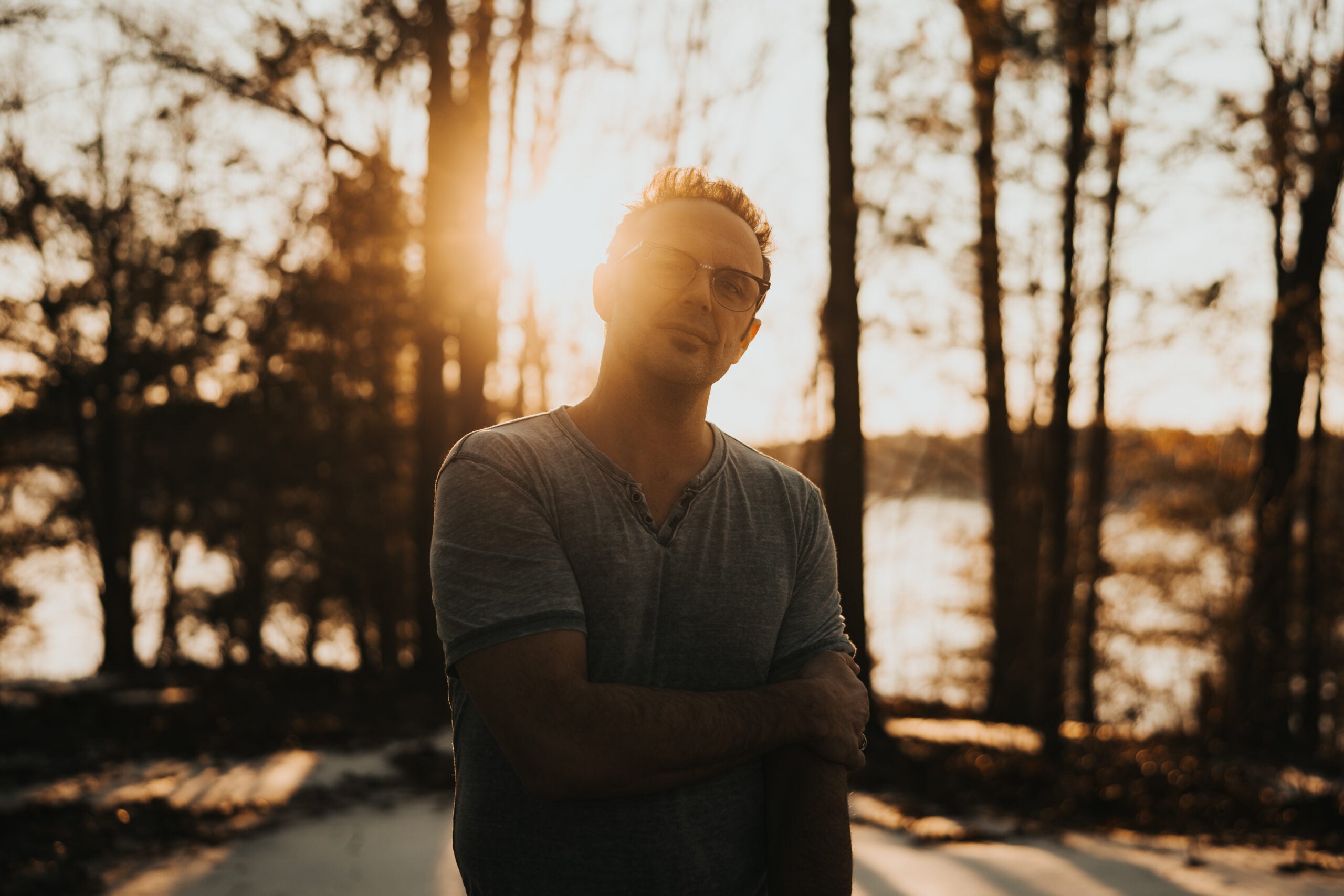 Responses have been edited for length and clarity.
Boston.com: So how has your health been in the last year?
Mark Erelli: Well, there's good news and unfortunate news. The good news is things seem to be degrading slowly. The flip-side is, there are parts of my vision that are degrading for the first time.
Last year, I sometimes couldn't see my dog on the couch because he's the same color. Now that happens with people. I'll go into a room looking for my wife; I'll walk through thinking, "She must be upstairs." I'll go upstairs, and she's not there. And I'll come back, and say her name and she'll have been in that first room. She's like, "I've been here the whole time."
What about daytime versus nighttime?
I've given up on nighttime. I consider myself, if not legally blind, functionally blind at night. In the daytime, things are a little better, obviously. I have 20/25 vision with glasses.
I don't drive places I'm not familiar with anymore. There are new challenges in terms of the travel logistics so that I know and my family knows I'm safe. For the most part, I've relied on guys in my band to fulfill that role. They've been incredibly generous, but it does limit me to a particular kind of performance format. I have to have at least one person with me. [But] solo/acoustic format is where I come from. So not being able to perform as much solo/acoustic — I've missed it. When my manager suggested we try it again this fall, I was like, yeah, let's do it.
That's awesome.
I have a mix of rides lined up. For some [shows] I can drive to the venue during the day, and stay either at the venue or a place attached to the venue, so I don't have to figure out how to Uber to the hotel.
You're playing two shows in one night at Passim.
That was for anticipated demand. Two shows in a night is a physical endurance test. I'm up to it, but it's not easy. I got a bunch of song requests, so I'll try to honor as many as possible.
How did you find "The Country of the Blind"?
It's funny, once you find yourself a member of a sub-community, you realize how small they are. The folk community is small, but the community of people-with-the-same-disability-I-have-with-a-major-book-deal is smaller. [laughs] Someone told me about it; I immediately ordered a copy.
I devoured it. I was underlining pages. I had marginalia for the first time since grad school. I looked him up on Instagram, reached out and he wrote back. Just the way he talked about his RP was so eloquent and humorous. He presented complicated emotions very plainly. Notions of where masculinity intersects with disability. Or how when people with disabilities have pushed for greater accessibility, that push has led to incredible technological developments. [It] took me from feeling: "Oh, I'm stuck being this particular way," to, "If you keep pushing for things, in some cases, you can change things, not just for yourself, but for everyone."
Right.
So he's done so much work on how to navigate things. He's a little further on in his RP than I am. He's been a real guiding light.
How have you had to adjust for shows at night?
The thing I've found to be challenging: I'll go to soundcheck at the tail-end of daylight and get the lighting and everything set. Then the sun goes down, and everything that was bright before is brighter, and everything that was dark before is darker in all the least helpful ways. [laughs] To the point where — I'm almost embarrassed to admit — it's thrown me for a bit of a loop for the first four or five songs.
When I perform, my ideal state-of-mind is nothing. I want to be as lost in the song as the audience. If I'm thinking about something I have to correct for, it's distracting. When people come see me, I want them to feel a little bit in awe of how good I am at what I do. When I'm distracted, it chips away at the sense of pride. I've had to try to extend a little grace to myself.
Your album was nominated for Album of the Year at Boston Music Awards — what's been the general feedback on these very personal songs?
People have just been unfailingly supportive, and loving and compassionate and understanding. It's amazing. [After the diagnosis] I was so lost in how it felt to me, I never really considered how people would react, how great their support would feel. It's been such a relief. [But] I don't talk about blindness on stage — it locks people into a certain interpretation. The songs have to work in a way that people can make them part of their lives.
Have you written any songs lately?
There's a lot of love songs in the new batch of songs. It's probably a direct result of the love I've felt since coming out with this news. Not just from my wife and my family, but from audiences, friends, colleagues. They're not necessarily romantic love songs, but comforting songs. That's what I needed, and still need, to feel in my life.
These new songs are leaning a little bit more acoustic, rustic, pleasures of hearth and home. That acoustic country-ish side of Neil Young that I love —I'm starting to hear echoes of those approaches in these new songs. I'm going to try to sneak a couple in every night.
You wrote the album songs shortly after the diagnosis. Do any strike you differently now?
"You're Gonna Wanna Remember This." There's no hidden meaning there — I'm just saying: Pay attention. But I still have these moments where I'm short-sighted, for lack of a better word. You know, I write these songs, hoping that I'll get closer to some sort of ideal, closer to the man I sing about. I'm learning that process takes a whole lifetime.
Lauren Daley can be reached at [email protected]. She tweets @laurendaley1.
Newsletter Signup
Stay up to date on all the latest news from Boston.com