COVID
What are your practical tips for wearing a face covering?
Are you covered any time you step outside?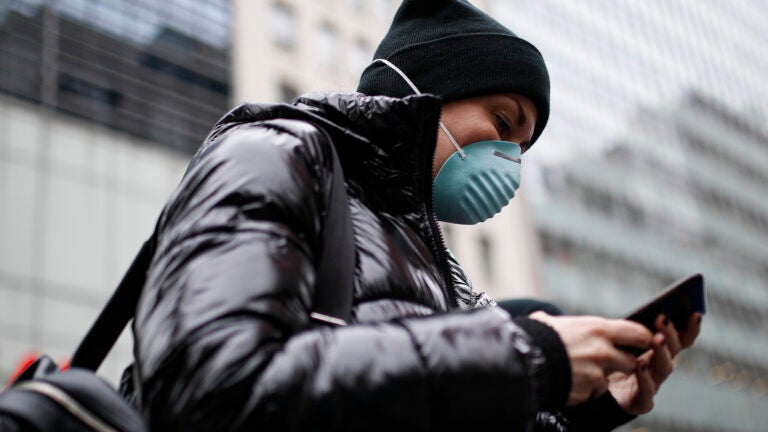 Many Massachusetts residents have become familiar with using a face covering or mask. Gov. Charlie Baker signed an executive order on May 1 "requiring residents to use a face covering in public places when they cannot socially distance from others," and many towns are now imposing fines from $50 to $1,000 for failing to cover your face. Face coverings are helping to slow the spread of the coronavirus, but anyone who wears glasses or has gone for a run will tell you that there are some parts of this new mandate that kind of stink. 
Have you figured out how to keep your glasses from fogging? Do you use a special design that doesn't make your ears hurt? How do you go for a run with one? Do you cover your face any time you step out of your house? Or only when you pass someone on the sidewalk? How often do you wash your face covering? Tell us about your best tips in the survey below and we'll share them in an upcoming Boston.com article.