Coronavirus
What COVID-19 pandemic advice Boston.com readers would give to themselves
"Hug my dad a little longer, it would be the last time I would, as they did not let me in to say goodbye."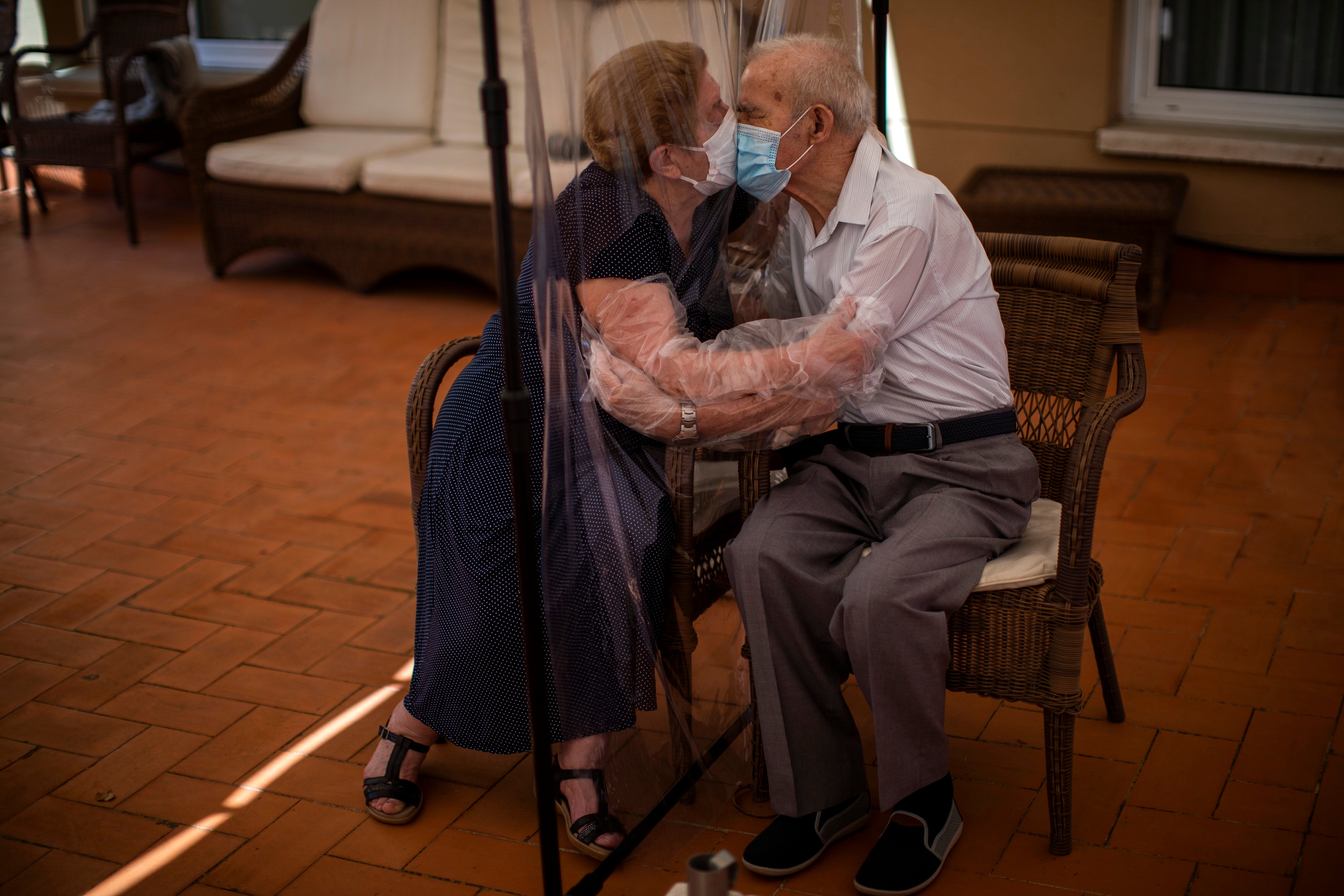 As people began to think about their resolutions for the new year in 2019, many of their personal goals were similar to past years: eat healthier, workout more, get more organized. It's safe to say, most did not know what was ahead in 2020.
Coronavirus brought a growing death toll of more than a quarter million deaths in the United States. Wildfires burned in the Northwest, while tropical storms flooded areas in the South during a very active Atlantic storm season. More people voted in the 2020 general election than in any other election in American history. Lawsuits tailed a presidential election for the first time since the year 2000. Peaceful protesters took to the streets following a series of racial injustice cases in the national spotlight, to demand police reform. Many head into the final months of the year with plans to avoid large gatherings, for what may be their first holiday season spent apart from family and friends.
A series of events that might otherwise stand out fell into a sort of, "Well, this might as well happen in 2020" category of numbed belief. Last week, we polled Boston.com readers to reflect on the past year and tell us what advice they'd give to their former selves, if they had '2020' vision beforehand. A total of 161 responded to our survey, by email, and on Instagram.
Most (18%) said they would make more efforts to see their family and friends, followed by appreciating the little things in life (17%) and slowing down moments to be grateful for what they had. 13.8% said to travel more before restrictions kicked in, and 7.4% said to socialize and go out more while they had the chance. The "Other" category, with the largest amount at 40%, is comprised of all the varying submissions that fell just below 3%. These ones were a little more specific and less common, such as: get married, buy stock, get a haircut, move, find a new job, save money, spend money, eat less, eat more, and "buy my kid's teachers more gifts." Wholesomely, the word "hug" was submitted over 12 times, showing that several touch-starved wish they held onto someone for just a little bit longer.
Here's some advice readers gave to their pre-pandemic selves
Submissions were edited slightly for length and clarity. 
"I would advise my pre-pandemic self to stop and take a moment to be thankful for the job, healthcare, and apartment I have. I always used to gripe about the small apartment I live in or people I didn't like; petty stuff. Covid-19 gave us an opportunity to stop existing within the rat race and be thankful. Gratitude. I watched the children's park next to my home grow more wild without anyone in it. Different birds came there and rabbits took up residence. It was nice." —Frances Jarvis, Cambridge
"Make more time for those friends or relatives who you don't see often enough because you think there's time. Travel. Get comfortable with who you are because you may be on your own for a bit. Keep breathing through the hard parts. Be grateful for it all." —Maya, Bolton
"Get as much riding on the Harley as possible, and road trips, too! And spend as much time as you can with those you love." —Mike Gratis, Buzzard's Bay
"Go to every single one of your son's band's concerts. Even if it's on a weeknight. See the Matthew Broderick/Sarah Jessica Parker play. Go to Bar Harbor. See David Byrne. I am happy to report I did all of these and I'm glad I did." —Amy, Weston
"Eat more lobster rolls. The hell with watching cholesterol." —Anonymous
"Eat the cost and fly my husband to India to see his elderly parents. He has not seen them in over two years and this summer we were slated to go over for an extended vacation. My big fear is they pass away before he can get back safely to see them." —Leanne Scorzoni, Allston
"Buy Pfizer stocks." —@mollyfalcs
"Donald Trump knows COVID is highly contagious and deadly. He is lying. Don't go to a concert in Boston, March 5, so you don't carry it home to your wife. She will get sick, and that will suck. Remember, Jeff: The President is lying. Always." —Jeff House, Plymouth
"Stop having every detail of a trip or event planned so far in advance. In 6 months, your life could be more different than you can possibly imagine." —Brian, Nahant
"Hang in there and be kind to yourself. It's going to be longer than you ever could have imagined." —Jen, Hanover
"Be in Boston before lockdown so I was there when my first grandchild was born. He's eight month's old and I've never seen him." —Jeanne, London
"TALK TO THE GUY AT THE BAR." —@carriera_
"Buy my kids teachers more gifts!" —@kellymarkland
"I wouldn't have planned a wedding, I would have eloped from the start." —@aleksistential
"Gotten married so that my fiance and I wouldn't be stuck in different countries." —@kendallzoll
"Make more of an effort to be sure I see all the people that I love and care about in person on a more regular basis, rather than talking about it and allowing all of our busy schedules to get in the way. I would appreciate that, even 30 minutes with someone that you don't see day in and day out is worthwhile time. I would also never leave someone I love without a huge hug, something my Dad loved and always did." —Barb Winnett, Medford
"Hug my dad a little longer, it would be the last time I would, as they did not let me in to say goodbye… [I] would have traveled more, [said] yes to every invite, get to a healthy weight." —Anonymous
"You don't truly know who your kids are yet, they're more amazing than I originally knew!" —@jmm0720
"I book concerts at Atwood's Tavern in Cambridge. I took for granted the great music on our stage night after night. Many nights I wouldn't make it out to the show. When we're able to gather again, I'll be attending more shows, I miss the live music experience so much. From the talented and hard working musicians, to the enthusiastic crowds of music lovers, to the bonds that strangers form over an emotional shared experience, I miss it all. The pandemic has also given me a new perspective on what's truly important and what's unnecessary baggage. I've stopped coloring my hair and am embracing my new silvers, I meditate twice a day and I reach out to friends and family via safe means to check in much more often than I used to." —Randi Millman, Chelsea
Any advice you would like to give that we missed? Let us know in the comments below.
Get Boston.com's browser alerts:
Enable breaking news notifications straight to your internet browser.