COVID
Reflecting a year later — has the COVID-19 pandemic had any positive impacts on you? Let us know.
Whether it's as simple as baking bread, or as sentimental as regularly sitting at the family dinner table, we want to hear your stories.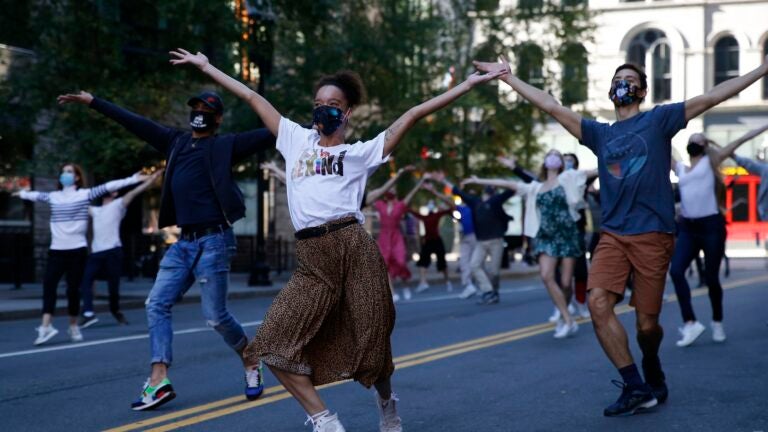 As we near the one-year mark of the coronavirus pandemic, too much comes to mind. 
Death and unemployment rates have soared across the nation, food insecurity continues to surpass startling levels, and while the pandemic has been harder on some more than others, the devastation for all has been prolonged. 
Yet even amidst the melancholy of the last year, there were bright spots. 
At first, they arrived unexpectedly. Fresh air took on a new meaning as carbon emissions fell, and fewer cars were reported crashing on the interstates. 
Then we noticed that some silver linings were closer to home than we thought.
Neighbors fostered hope by helping each other out when it counted most. When protective supplies dwindled, local businesses quickly stepped up their innovation to ensure frontline workers had the equipment they needed to keep themselves safe as they battled the virus.
Some of the lasting effects brought by the pandemic may be double-edged swords, acting for better and for worse: where working from home has opened the door for future flexibility in a remote realm, it has also proved trying for many parents juggling their job and helping their kids with their own virtual school. 
High school seniors lost long-awaited moments like prom and graduation, yet they often found ways to still celebrate each other with drive-through parades, virtual gatherings hosted by encouraging speakers, and banners honoring students hung throughout the town.
People went to unexpected lengths to lift each others' spirits: the Boston Ballet company brought dance to the city's empty streets, and young people organized initiatives in hopes of supporting some of those who have been most impacted by the virus. 
Communities even created safety nets for each other through neighborhood mutual aid networks, supporting local food pantries, organizing online fundraisers, and launching a myriad of emergency relief funds. 
Now, we want to hear from you. Reflecting back on what will soon be a full year since the coronavirus outbreak in Mass., has the coronavirus pandemic left any positive impacts on your life? 
Maybe it freed up some time and space — albeit against your will — for personal projects, learning a new language, or picking up the skills for a long-loved sport. Have you experimented with starting a garden, or baking your own bread? Have you experienced any memorable uplifting moments that have helped you through the ongoing challenges of the pandemic? 
It could be as simple as taking your time to try new coffee rituals and taste the flavors of your freshly brewed grounds, or as sentimental as a zoom-based wedding ceremony.  
We want to hear about your newfound habits, cherished moments, or any positive effects COVID-19 might've had on you.
Share your stories with us in the Boston.com survey below or e-mail [email protected], and we'll include your responses in an upcoming article.
https://bgmcreative.survey.fm/pandemic-positivity