Coronavirus
Tell us how you'll be celebrating post-pandemic life
What will the return to normalcy look like for you?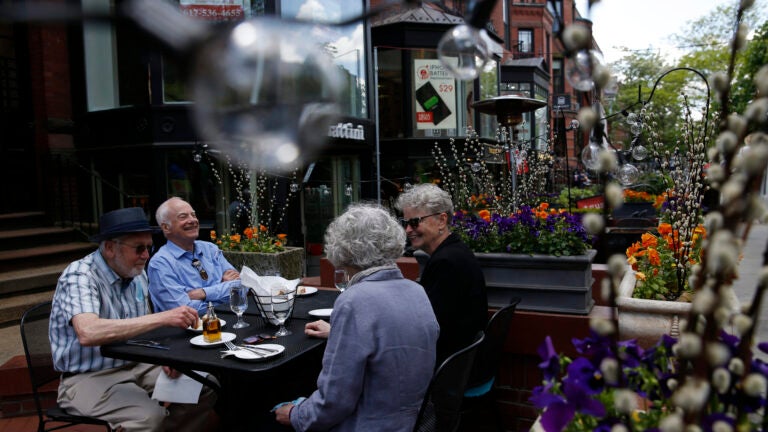 It feels like many of us are breathing a collective sigh of relief these days.
Last week, Gov. Charlie Baker announced that his administration would lift nearly all pandemic-related restrictions on businesses and ease mask mandates for the vaccinated on May 29. His office has also said that he will end the state of emergency on June 15.
"I think we can confidently say the worst is behind us barring some crazy unforeseen variant that none of us are expecting to see," Dr. Ashish K. Jha, dean of the Brown University School of Public Health, said on ABC's "Good Morning America" last month.
Now many are looking forward to what post-pandemic life will look like. Eased restrictions and improved health outcomes means that we're able to travel, gather with loved ones, and celebrate life again.
More than 4 million people in Massachusetts are on track to be fully vaccinated by the first week of June, and according to the Centers for Disease Control, Bay State residents have some of the lowest vaccine hesitancy rates in the country.
Gov. Baker's announcement, coupled with the encouraging statistics of vaccinated people nationwide and in the state, may mark the beginning of the end of the pandemic.
Boston.com wants to hear who you're most excited to see and what you're most excited about doing with them as we move into this next phase of the pandemic.
Do you have a reunion with a loved one you're most looking forward to? Do you have a photo from meeting your grandchildren for the first time since the start of the pandemic? Are you eager to share in your excitement about a weekend getaway with your closest friends? We want to share your stories and photos of the best moments from this time.
Let us know how you're celebrating in the Boston.com survey below or e-mail [email protected], and we'll feature your responses in a future article.
Newsletter Signup
Stay up to date on all the latest news from Boston.com