Crime
Silentó, rapper behind viral 2015 hit, is charged with murder
The rapper, whose real name is Ricky Hawk, caused a sensation with "Watch Me (Whip/Nae Nae)." The police said he fatally shot a cousin outside Atlanta last month.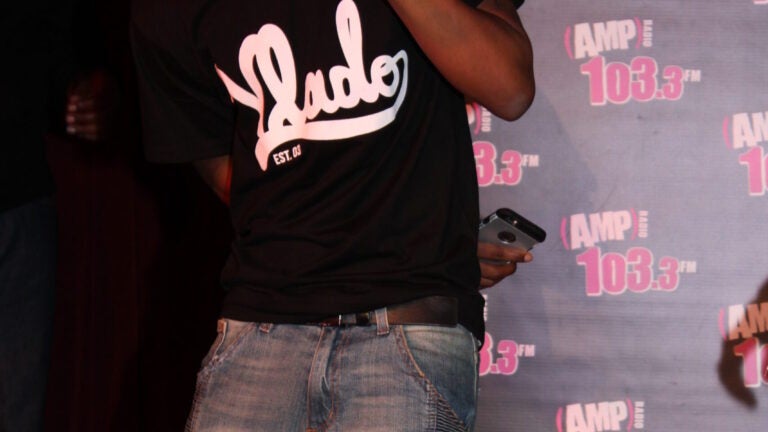 Rapper Silentó, whose hit "Watch Me (Whip/Nae Nae)" was a viral phenomenon in 2015, has been arrested and charged in the shooting death of his cousin outside Atlanta last month, the authorities said.
Silentó, whose real name is Ricky Hawk, was arrested Monday, the police in DeKalb County, Georgia, said in a statement. They said they had identified Hawk, 23, as the suspect in the fatal shooting on Jan. 21 of Frederick Rooks, 34, in Decatur, Georgia, about 7 miles northeast of Atlanta.
Officers responded to a report of gunshots in a residential neighborhood in the Panthersville section of Decatur in the early hours of Jan. 21, according to a police report. Officers arrived to find the victim, later identified as Rooks, in the street. He had been shot in the face and leg and was bleeding severely, the report said.
When emergency medical workers arrived, they pronounced him dead at the scene, the report said.
Video footage obtained from doorbell cameras at several homes in the area captured at least one gunshot and showed cars fleeing the scene, according to the report.
Hawk has been charged with one count of murder. The police said in their statement that they were still working to establish a motive for the shooting.
It was not immediately clear if Hawk had a lawyer. His booking agent did not immediately respond to a request for comment Tuesday.
The video for "Watch Me (Whip/Nae Nae)" has been viewed nearly 1.8 billion times on YouTube. The song became a sensation largely on the basis of a pair of dance moves: the "whip," adopting a wide stance and forcefully thrusting an arm in front of the body, and the "nae nae," which involves shaking from side to side with one hand in the air.
Celebrities like Justin Bieber, Stephen Curry and Matt Damon took part in the dance craze, and even Hillary Clinton had a go at it during an appearance on "The Ellen DeGeneres Show" in 2015.
"Watch Me" reached No. 3 on Billboard's Hot 100 Chart. Hawk's debut album, "Fresh Outta High School," was released in 2018, and he has since released a number of singles.
Hawk has had previous run-ins with the police. In October 2020, he was arrested in DeKalb County on charges including reckless driving and driving over the speed limit, according to jail records. The Atlanta Journal Constitution reported that the police caught him driving over 140 mph on Interstate 85. In August 2020, he was arrested on domestic violence and assault charges in Los Angeles and Orange County, California, according to KABC-TV.
Get Boston.com's browser alerts:
Enable breaking news notifications straight to your internet browser.