Education
Boston.com readers share their messages to the class of 2020
Readers shared heartfelt messages, senior portraits, and senior sign-offs of more than a dozen graduating students across Massachusetts.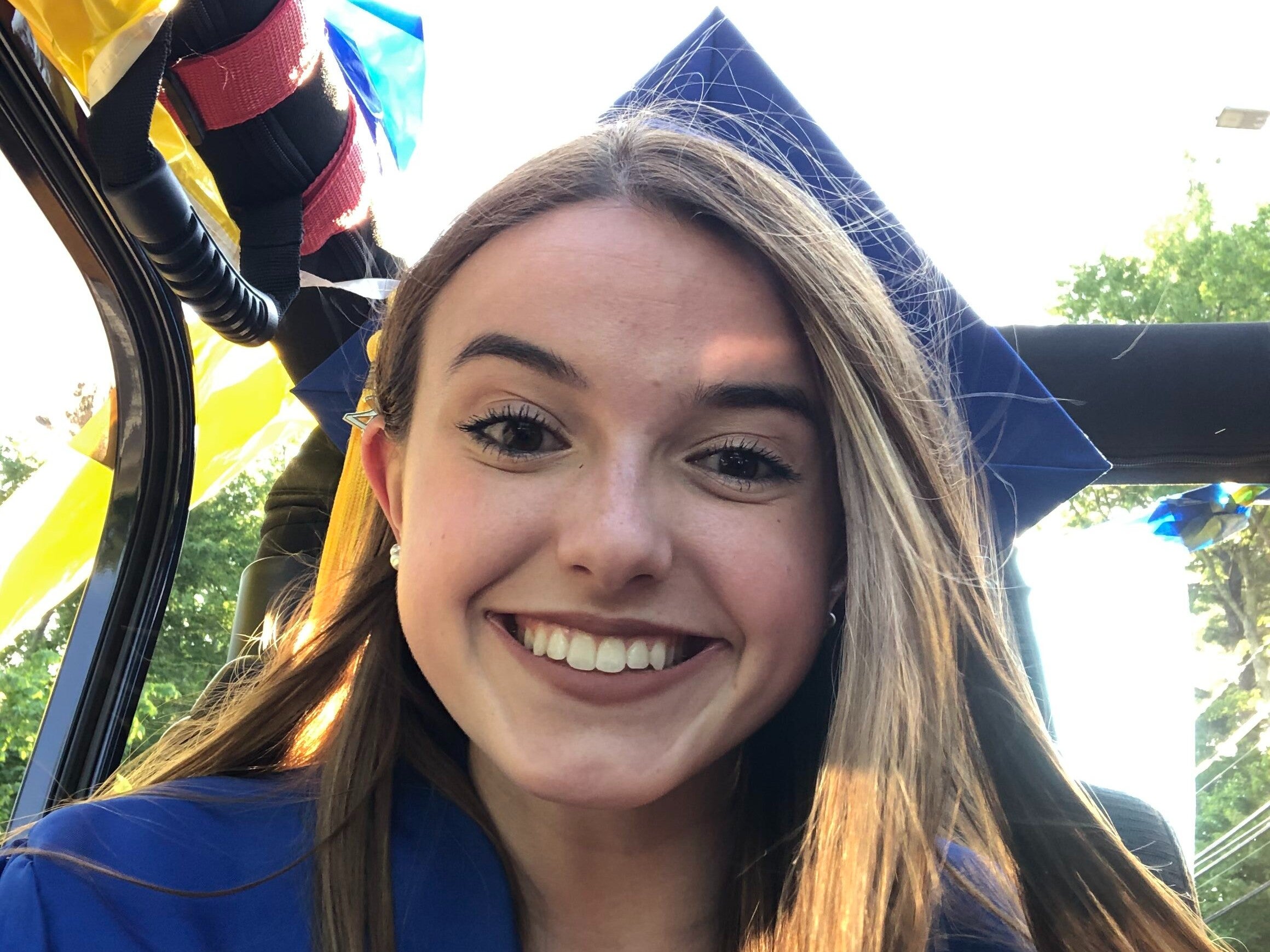 The class of 2020 has had a graduation unlike any class before them. They have graduated on Zoom, from their cars, and at home from behind masks and while social distancing. It's time to give them a little extra recognition — they've certainly earned it.
Last week, Boston.com asked our readers to submit senior photos or messages for a virtual yearbook. Ahead, we share the heartfelt messages from families, senior portraits, and senior sign-offs of more than a dozen graduating students across Massachusetts. Congratulations, 2020 grads!
Patrick Doherty
Winchester High School, Winchester MA
"Congratulations and good luck at college! We are so proud of the Class of 2020! 🎉" — Allison Price
Nina Zhang
Winchester High School, Winchester
"No matter how difficult it might be, always remind yourself that you can do this. Congratulations Nina! Best of luck in next Chapter." — Bin Zhang
Min Yoongi
Kingston High School, Kingston
"You were born to be real, not perfect." — Ami Phan
Maggie Sullivan
Acton Boxboro Regional High School, Acton
"Good luck in nursing school. We need you more than ever." —  James Sullivan (Dad)
John Kim
Shrewsbury High School, Shrewsbury
"These faults and mistakes are what I am, making up the brightest stars in the constellation of my life." — Ami Phan
Oluwule Fabikun
Stoughton High School, Stoughton
"Always read, Always make friends, Always make options also know, Some one will be a fool not to push one's ideas or suggestions as far as they will GO!" — Olumide Fabikun
Noah Lanner
Hull High School, Hull
"Try to find the positives in everything!" — Michelle Lanner
Talia Kathleen Marc
Henderson Inclusion School, Dorchester
"Congratulations, Talia! The world is yours and you have the opportunity to achieve anything and everything you put your mind to!" – Kathleen (Marc) & Luis Carvalho
Sofia Carolina Salazar
Canton High School, Canton
"We're so proud of you Sofia!!" – Maria Salazar
Tomas Dickerson
Braintree High School, Braintree
"It's never too late to learn something new. Open your eyes wide and go see and feel the world. Believe in yourself and never give up!" – Anthony & Julian
David Shamir Franzen
Waltham High School, Waltham
"If you believe hard enough, anything is possible." – David Franzen
Isabelle Bare
Blue Hills Regional High School, Canton
Kevin Paul
Plymouth South High School, Plymouth
Cyncere Leigh Price
Stoneham High School, Stoneham
Kate Kiladis
Andover High School, Andover
Glenn Kiladis shared an Andover High School tribute video made by daughter, Kate Kiladis, who recently graduated with the class of 2020.
Any advice or words of wisdom for the class of 2020? Share it in the comments below.