Entertainment
Aisha Tyler talks transformation from Ivy League student to Hollywood star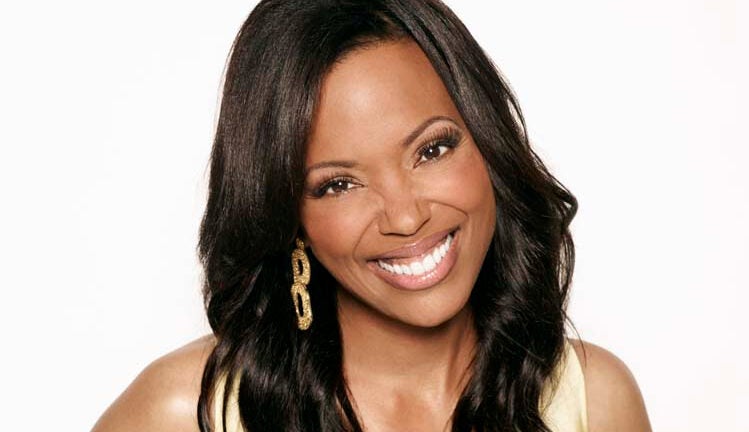 As an Ivy League student at Dartmouth College, Aisha Tyler always thought she would become a lawyer or an astronaut, maybe even an odd combination of the two.
For Tyler, performing was a hobby, a fun way to express herself as she pursued more serious career endeavors, such as earning a degree in environmental policy.
"I did sketch and improv in high school, then in college I was in an a cappella singing group,'' Tyler told Boston.com. "I just always loved performing, but didn't think that it was a way to make a living.''
While she enjoyed watching Richard Pryor, Eddie Murphy, and other comedy legends perform, Tyler never even dreamed that she could make a living on stage until she saw a certain Cambridge comic.
"I think that I didn't understand that it was a vocation until I saw Steven Wright,'' Tyler said. "You can see how carefully curated his jokes were, how well written they were, how meticulous they were.''
This epiphany led the San Francisco native to abandon working in the corporate world in order to give her true calling as a performer a try.
"I realized that I wasn't happy doing what I thought I was going to be happy doing, and that what I really loved was performing,'' Tyler said. "It was a pretty simple thing. Once you get a degree, you kind of feel like, well, I can always go back to working behind a desk, so why don't I just go out on my own for a little while and see how it goes.''
So far, the decision has turned out to be a good one, as Tyler has found quite a bit of success as both a comedian and Hollywood actress. While she occasionally still can be seen behind a desk – albeit as the host of the recently revived "Whose Line Is It Anyway?'' – it's just one of the many hats she wears.
When Tyler's not doling out points to Wayne Brady and the rest of the "Whose Line'' gang, she's hosting CBS' daytime talk show "The Talk,'' or starring in a slew of guest roles, like on ABC's hit comedy "Modern Family.''
The funny woman also lends her voice to the FX animated series, "Archer,'' as feisty secret agent Lana Kane. The cult comedy was recently renewed for a sixth and seventh season, which is a dream come true for Tyler.
"I love the show so much and its always been kind of the little show that could,'' Tyler said. "Even when I did the pilot, I just remember thinking, the show's too funny, too smart, and too dirty to ever get on TV. The fact that we got renewed for two more seasons is just a joy.''
Between all the high profile gigs, Tyler still finds the time to hit the road with her stand-up act, which happens to be coming to the Wilbur Saturday night.
Describing her comedic style as "smilthy'' (a combination of smart and filthy), Tyler mixes cerebral topics with expletive-filled jokes in order to make audience members think, as well as laugh.
"I like comedy that's full of big ideas,'' Tyler said, "That's why, I mean somebody like Chris Rock, he's such a terrific comedian because he's such an explicit performer but there's always ideas behind his comedy.''
While she's earned fans of all ages over the years, the multi-talented comedian warns that her "edgy'' humor is definitely targeted towards an older crowd.
"Don't bring your daughter who loves me from 'Ghost Whisperer,''' Tyler said, "Because it'll be a quiet ride home in the car.''