Entertainment
Mayor Walsh declares August 1 Stan Lee Day
Excelsior!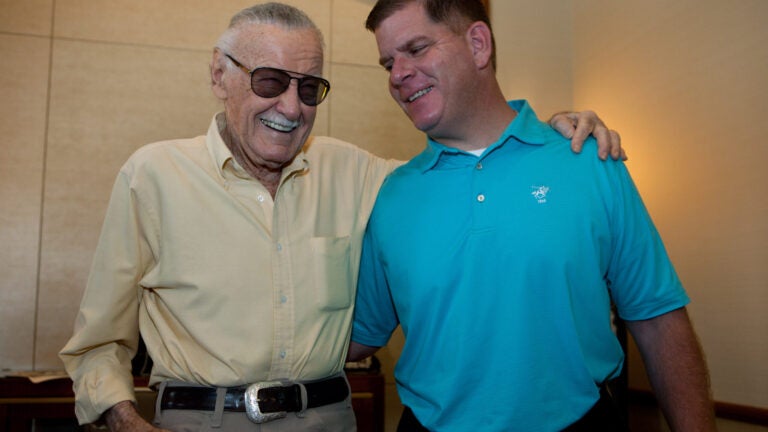 Guster has its own day in Boston, and now so does Stan Lee.
Mayor Marty Walsh stopped by the Seaport World Trade Center on Saturday to honor the Marvel legend during his appearance at this year's Boston Comic Con.
The 92-year-old couldn't have been more thrilled to get his own day and thanked Walsh for the dedication.
"I'm speechless. That's the nicest thing I've heard, and it's so great of you to come,'' Lee said. "Now can I sell you a subscription?''
Story continues after gallery: Photos from Boston Comic Con 2015
[bdc-gallery id="108111″]
As the mastermind behind characters like the Hulk, Spider-Man, and countless others, it's no surprise that Lee has been a fan-favorite in the comic book world for decades. He also has a penchant for making cameos in pretty much every Marvel movie that comes out.
If you're wondering how to celebrate Stan Lee Day, the legendary scribe offered Boston.com a few cheeky suggestions.
"Buy a lot of comic books, what else?'' Lee joked. "And go and see a lot of Marvel movies.''
Should you need a few more reasons to celebrate Lee, check out the video below.
http://brightcove.vo.llnwd.net/v1/unsecured/media/245991542/201507/2147/245991542_4390299148001_StanLee.mp4?pubId=245991542&videoId=4390261062001
Stan Lee who? Find out here!