Entertainment
The amusing reason Dropkick Murphys didn't play at the Winter Classic
Apparently they just don't like fun.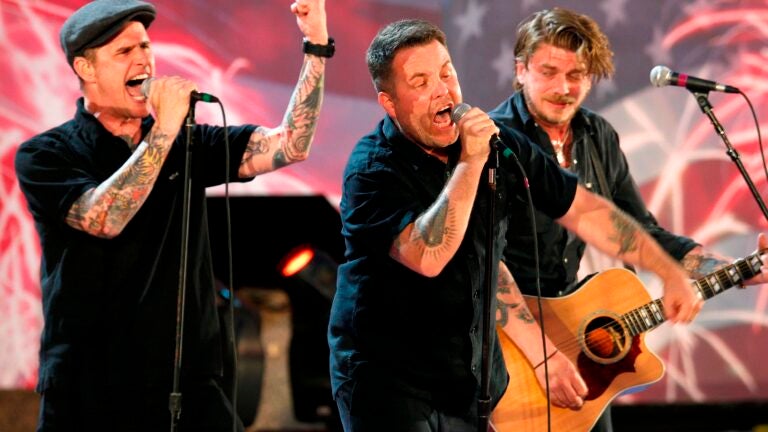 Boston-based punk band Dropkick Murphys (also known as the guys responsible for that song from The Departed) were suspiciously absent from the Winter Classic game at Gillette Stadium last weekend.
They did not perform at Gillette on Saturday, despite the fact that their most popular song is a staple at just about every Boston sports game ever played, or the fact that the band pledged their love and allegiance to the Bruins in a video with EPiX TV–one wherein lead singer Ken Casey went on record to "guarantee a victory'' for the B's at the Winter Classic.
Despite his (misguided) faith in his team, Casey and his bandmates were not on the bill at the iconic outdoor hockey game—which wasn't because they weren't invited, according to a follow-up comment on a January 1 post on the Dropkick Murphys Facebook page. It was because they didn't want to perform with Nate Ruess of the band fun.
Ruess is no stranger to duets. His collaboration with recording artist P!NK went double-platinum a few years ago after it topped the charts in eight different countries. But Dropkick wasn't interested in singing with him.
In the same Facebook post that explained the band's absence from Saturday's game, Casey also reneged his initial guaranteed win for the B's, saying he gave it before knowing that "Marchand and Krejci were gonna be out.''
The band, which got its start in Quincy, has performed at the Winter Classic before. And in that particular year, the Bruins won.