Entertainment
Spotlight writer on Sean Penn interviewing El Chapo: "He doesn't know what professional journalism is.''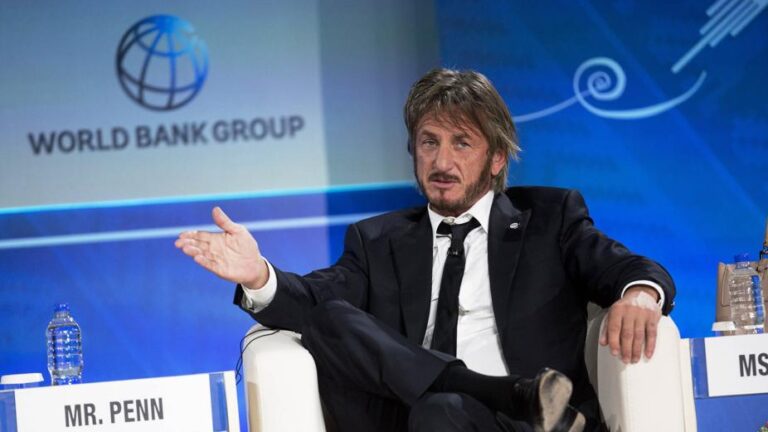 Spotlight gave actors Mark Ruffalo, Rachel McAdams, and Michael Keaton the chance to play Boston Globe journalists on the big screen. But one of the film's co-writers doesn't think actors should be the ones doing actual journalism.
Specifically, Spotlight co-writer Josh Singer told The Wrap that actor Sean Penn, whose Rolling Stone interview with then-fugitive Mexican drug lord Joaquín Guzmán "El Chapo'' Loera lead to the kingpin's capture, should have left the Q&A to a real reporter.
"I wish we didn't need Sean Penn to interview people and act like a journalist,'' Singer told The Wrap at the Golden Globes Sunday. "I wish we had more real journalists on the ground doing that work. And sadly, the last 15 years has decimated the newspaper business and decimated reporters.''
Spotlight, which has been called a frontrunner for most major film awards this year, was completely shut out at the Golden Globes, failing to win any of the three awards it was nominated for. (Luckily for Singer and the rest of the Spotlight crew, the Globes aren't a great indicator of whether a film will win Academy Awards.)
For Singer, one of the goals of Spotlight was to highlight the significant work journalists do on a daily basis and show that we need more working journalists in America, not fewer.
"We've got Sean Penn interviewing people instead of professional journalists and I think that's an issue,'' Singer told The Wrap. "He doesn't know what professional journalism is … One of the things we're trying to get out of [Spotlight] is how much more of that we need.''
Who's who in Spotlight:
[bdc-gallery id="143326″]