Entertainment
We see your Adam Driver cat and we raise you a Catt Damon
Now we're just waiting for Ben Catfleck and Bark Wahlberg.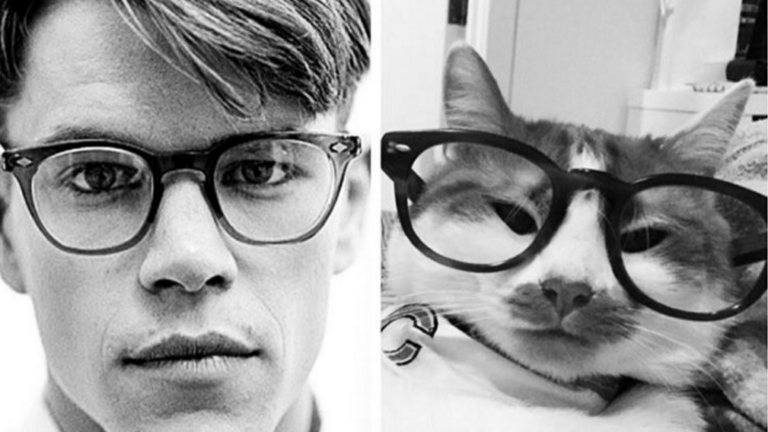 [fragment number=0]
The Internet is ablaze with the story about a cat that looks like Star Wars actor Adam Driver.
Which is funny and everything—but we're too busy focusing on the semi-Internet-famous cat known as Catt Damon.
[fragment number=1]
Yes, Catt Damon.
Pictured above is Catt, a feline from Chicago, and Matt, a human from Cambridge. The men have two things in common: their dashing looks and their star power.
[fragment number=2]
Catt Damon is a rescue cat. His owner, Laura Toivonen, found him at a PetSmart Charities Everyday Adoption Center in Chicago after she moved to the U.S. from London, according to PetsMart.
Catt was once named Cheesecake. But his "camera-ready personality'' and friendliness prompted Toivonen to rename him. And who better to name him after than the Massachusetts-born superstar?
[fragment number=3]
Today, Catt enjoys Instagram notoriety. His account, @cattdamon_official, features photos of the kitty beside the actor as the two pose in similar ways.
There is virtually no difference between Damon and Damon. Matt is famous for being an award-winning actor, screenwriter, and producer; Catt is famous for being cute.
So far, Matt Damon and Catt Damon have yet to meet.