Entertainment
Watch: Uzo Aduba's inspirational SAG Awards speech
Score two for Medfield: the actress took home the hardware, then delivered this gem of a speech.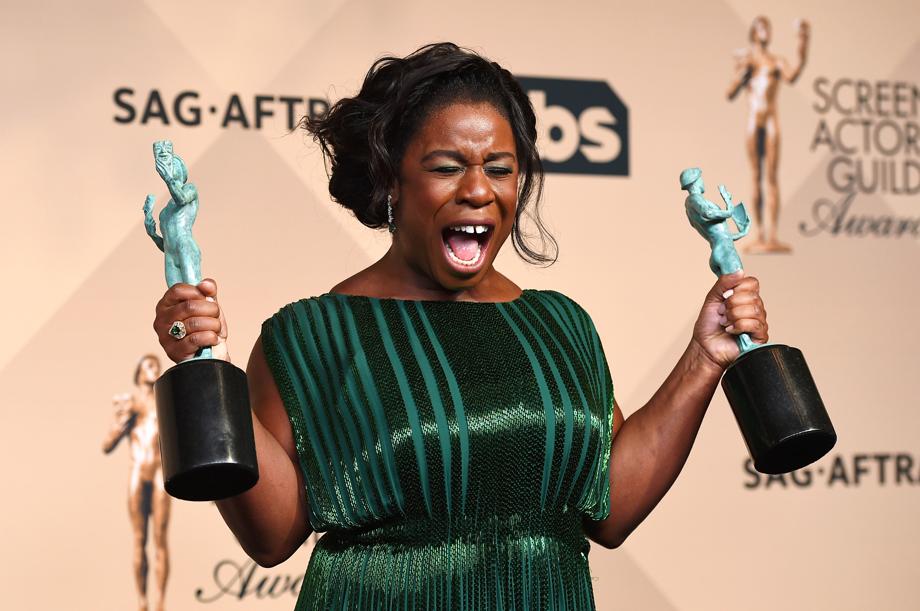 Medfield's Uzo Aduba earned a big round of applause for her acceptance speech at the Screen Actors Guild Awards after winning for Outstanding Performance by a Female Actor in a Comedy Series.
The win came for her performance as Suzanne "Crazy Eyes'' Warren on Netflix's Orange is the New Black.
Aduba thanked her castmates and series creator Jenji Kohan, among others.
The emotional high point, however, came when she acknowledged actors who have yet to catch their break.
[fragment number=0]
"I would like to just take an opportunity to acknowledge the actors who are at home, who are not here in this room with us, but hoping to one day be in this room with us, to continue to keep trying, to keep plugging,'' Aduba said. "No matter if anyone tells you to get out of that line that you're waiting in — stay in line. You have the chance: it is yours.''
Shortly after her speech, Aduba was back on stage again with the rest of the Orange is the New Black cast: they took home the award for Outstanding Performance by an Ensemble in a Comedy Series.
Check out Aduba's full speech below:
[fragment number=1]