Entertainment
Yep, that was a smiling intestine in a Super Bowl commercial
It's pretty unnerving right from the jump.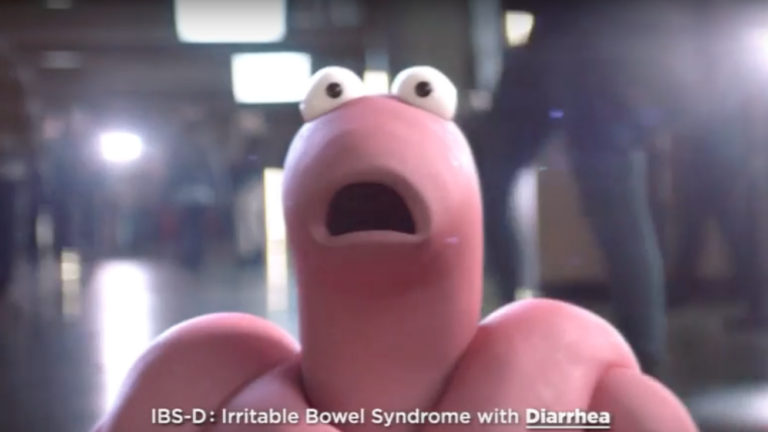 Earlier in Super Bowl 50, America bore witness to a commercial featuring a baby who really liked Doritos — so much so that he made an early exit from the womb. It was the weirdest commercial of the night.
Now, we've got an anthropomorphized lower intestine battling a debilitating case of diarrhea so he can watch the big game. Yes, it's been a very strange night.
The commercial for Xifaxan, a prescription medication by Valean Pharmaceuticals used to treat irritable bowel syndrome or traveler's diarrhea, took the Internet by storm.
[fragment number=0]
[fragment number=1]
[fragment number=2]
Check out the vaguely unsettling ad below.
[fragment number=3]