Entertainment
Batfleck's Super Bowl commercial has one glaring problem
Bruce Wayne would never fly coach.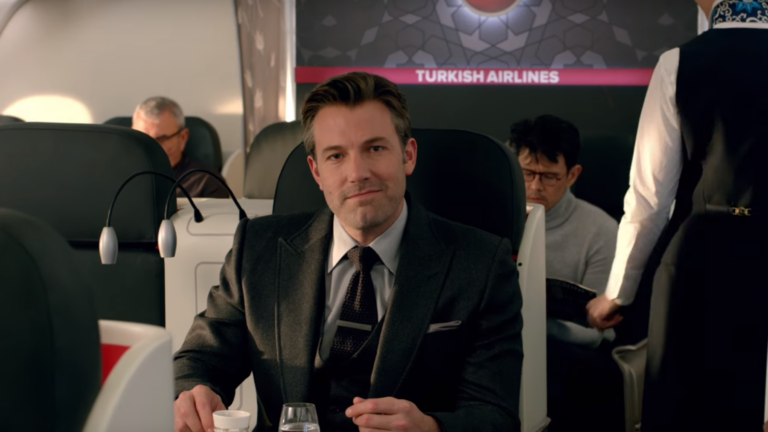 [fragment number=0]
What's the best way to get to Gotham City? In an ad that aired during the Super Bowl, Ben Affleck (as Bruce Wayne) and Turkish Airlines are trying to tell us that it's flying commercial.
Yeah. We're sure Bruce Wayne — a fictional character worth $6.9 billion — subjects himself to commercial flights.
"There's never been a better time to visit our great city,'' Wayne says into the camera, pretending to savor the feeling of flying amongst plebeians.
He doesn't even have a window seat. No wonder his smirk is a borderline grimace.