Entertainment
The Red Bull Flugtag is coming to Boston for the first time ever
And you can apply to compete.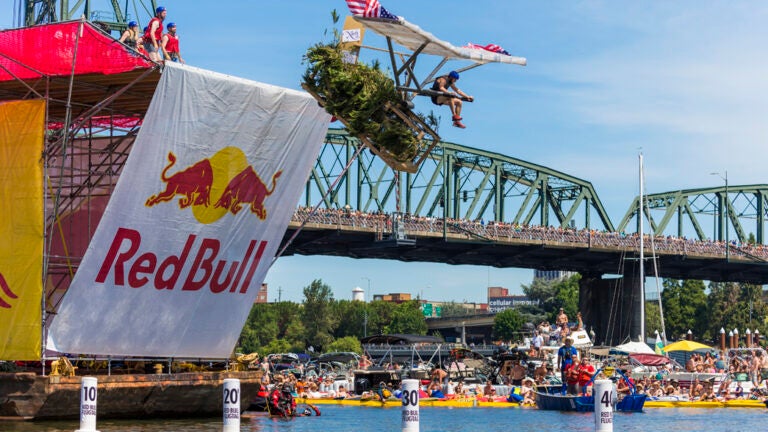 Red Bull Flugtag is a rather peculiar event in which competitors aim to construct some sort of flying machine and then ride it off a roughly thirty-foot platform, aiming for the longest flight possible. Sadly, most of these machines rarely do anything but plummet into the sea.
[fragment number=0]
For the first time in its 25-year history, Flugtag is coming to Boston, and you could be the next pilot behind a successful (or unsuccessful) flying machine. On August 20, competitors will take the plunge into the Charles, right next to the Hatch Shell.
"This one of a kind event will encourage individuals to showcase their creativity in what will be a unique and memorable experience for all who attend,'' said DCR Commissioner Leo Roy in a release. "Events such as this expand enjoyment of the Charles River Esplanade to new users.''
If you're looking to compete, however, you must submit your flying machine plans for consideration by May 13. The application process is free, although participants must be 18 or older. Teams consist of five members and no aviation or construction experience is required.
For full rules and application information, visit Red Bull Flugtag's website. The Flugtag record to date is a flight of 258 feet. Let's aim for 259, Boston.