Entertainment
Johnny D's is closing Sunday, but it's going out with a bang
Here are the details of the club's final open house weekend.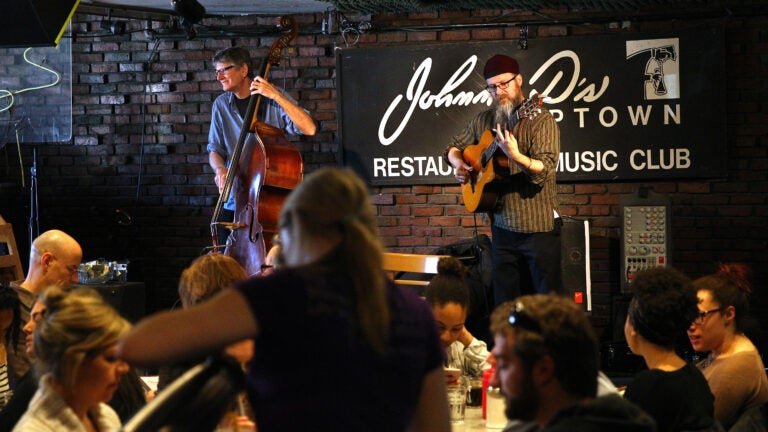 We've known the end was coming for Johnny D's for almost a year now, but this week, it becomes a reality. The Davis Square music club, which has been around since 1969, will officially say goodbye this Sunday, March 13.
According to a Facebook post from the club, this week is your last chance to see a show at Johnny D's, with several open house performances kicking off this weekend. On Friday, March 11, free performances that include local blues man James Montgomery and his band, which features guitarist Barry Goudreau, formerly of the band Boston, start at 9 p.m. and are first come, first served.
On Saturday, Johnny D's last brunch begins at 8:30 a.m., followed by sets throughout the afternoon and evening from country players Yani Batteau and The Styles (4:00 p.m.), the Chandler Travis Philharmonic (5 p.m.), and Neon Grandma (8 p.m.). The music club will be open to all ages until 8 p.m., at which point admission will be 21-plus and first come, first served.
Sunday, the final day of Johnny D's, New Orleans-style brass bands Revolutionary Snake Ensemble, Second Line Social Aid, and Pleasure Society Brass Band will all perform sets in the club starting at 2 p.m. Cash bar proceeds will go to the Somerville Homeless Coalition and Community Cooks. At 5:30 p.m., the bands and crowd will march out onto the street for a parade to honor the club's closing.
For more information on these final performances, visit Johnny D's website.
An earlier version of this article incorrectly stated that Barry Goudreau is a member of the band Boston. He is a former member, and the article has been updated accordingly.