Entertainment
The Most Interesting Man in the World, a BU alum, leaves Dos Equis
Jonathan Goldsmith will no longer be in the famous beer commercials.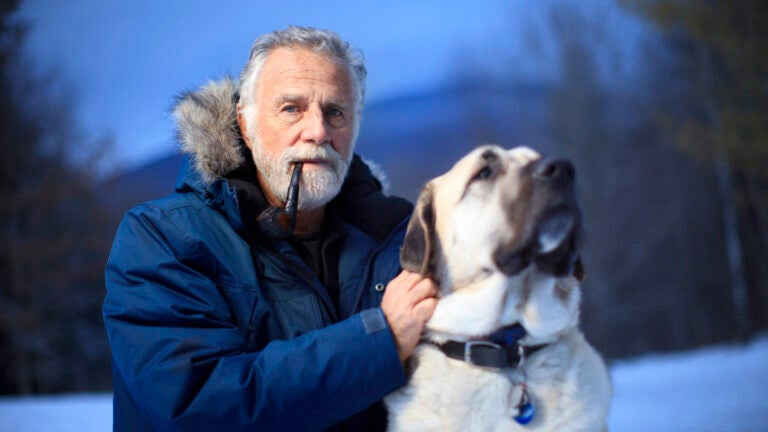 Say goodbye to the "Most Interesting Man in the World.'' The Dos Equis star is headed to Mars in his latest, and last, beer commercial, and the company will get a new spokesperson.
Boston University alum Jonathan Goldsmith, 77, has become an icon since taking on the role of the beer brand's Most Interesting Man nine years ago. The suave spokesman is set to be replaced by a younger most interesting man to help Dos Equis appeal to a new generation of customers, according to USA Today.
"Culture has changed very dramatically'' since the commercials debuted, Andrew Katz, the brand's vice president of marketing, told USA Today. "Our Millennial drinker has changed quite dramatically, and the competition has only exploded with the advent of craft [beer]. We just want to make sure that the [Most Interesting Man] story evolves.''
The replacement will appear in commercials later this year, but Dos Equis has not yet announced who will play the part.
Goldsmith, who graduated from Boston University in 1958, has appeared in several Westerns, including 1976's The Shootist, in which his character is shot in the head by John Wayne. He's also had guest appearances in MacGyver, Knight Rider, The A-Team, Knots Landing, Dynasty, Charlie's Angels, and more.
By leaving his Dos Equis role behind, Goldsmith can now consider TV offers and other ad opportunities, he told The Associated Press.
''I feel terrific, I really do,'' he told the AP. ''I've had a great time in the last 10 years.''
Watch The Most Interesting Man in the World embark on his "greatest adventure yet'' in the latest Dos Equis spot below.
[fragment number=0]
Dos Equis also put together a few videos of The Most Interesting Man in the World's closest confidants — including a gang of bikers and a general — saying adios to their amigo.