Entertainment
Hey Boston, another Wahlberg: Jenny McCarthy took husband Donnie's name
"I fell in love with [Donnie]. I'm like, 'I want to be the girl. I want to be the wife.'''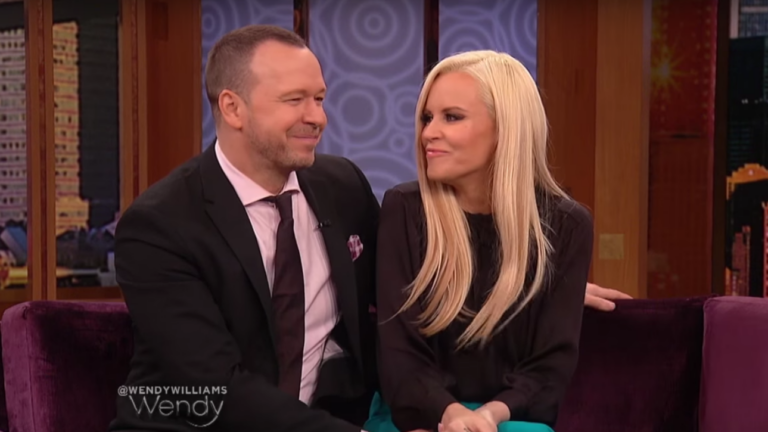 [fragment number=0]
(Skip to 00:50 to watch.)
After nearly two years of marriage to Donnie Wahlberg, actress Jenny McCarthy has taken her husband's name. The two appeared on Thursday's episode of The Wendy Williams Show to promote the new season of their A&E reality show, and McCarthy announced—again—that she is officially a Wahlberg.
"I wanted to,'' she said of her decision to switch up her last name. The matter was also covered in Wednesday night's episode of Donnie Loves Jenny, which followed Jenny as she updated her driver's license to reflect her name change.
"In my first marriage, I was so, like, Miss Independent. I was like, 'I worked for this name, I'm not changing it,''' Jenny said on Williams's show, but went on to explain that things with her new husband are different.
"As time went on, I was tired of being, like, the man and the woman. I was a single mom for so long. And I fell in love with [Donnie]. I'm like, 'I want to be the girl. I want to be the wife.'''
For Donnie, Jenny's decision to take his name was somewhat of a surprise.
"She's worked her a– off to make her name mean something,'' Donnie told Williams. "I didn't expect her to change her name, but it's something she really wanted to do.''