Entertainment
Chris Evans says he might want to get into politics someday
The Sudbury native is "so proud" of his uncle, Rep. Mike Capuano.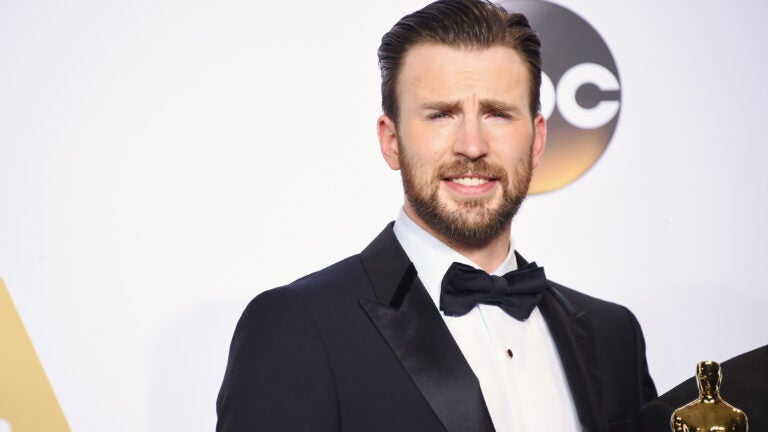 In the upcoming Captain America: Civil War, the titular hero chafes against attempts by the government to control The Avengers. But in a recent cover interview for Esquire Middle East, the man who plays Captain America, Sudbury native Chris Evans, says he wouldn't mind getting into politics someday.
Evans cites the influence of his uncle, U.S. Representative Mike Capuano, who first served as the Mayor of Somerville from 1990-1999 before being elected to Congress to represent Massachusetts's 8th District in 1999, and later its 7th District in 2013.
"I would never say never," Evans told Esquire Middle East. "I've always thought it would be nice one day to think about some sort of political pursuit. I'm so proud of my uncle and of anyone who dedicates themselves to helping the progression of society in exacting change for the betterment of mankind. Ultimately, there's very few things that I consider to be noble and challenging. I know that Washington is a tough place. I have my opinions and maybe later on in life I might try and actually get up on a soap box."
Evans has done a bit of campaigning on his uncle's behalf before, appearing briefly at a campaign rally for Capuano's run for the late Ted Kennedy's Senate seat in 2009.
Evans also mentioned in the interview how much he loved growing up in the Boston area, and how he misses not having to deal with the trappings of fame and adulthood.
"I had a really good childhood," Evans said. "Or maybe I've built it up in my head to be better than it was, but either way I'm very nostalgic. And I really lament the time in life when I had to become self-aware. The period before that when you did things just because it was fun, not for anything, and you were just present all the time, it's a beautiful thing. So for me, being home is just bliss."
Read the full Esquire Middle East interview here.