Entertainment
Tickets for the Independent Film Festival of Boston are on sale now
Highlights include a new movie from Newton's John Krasinski.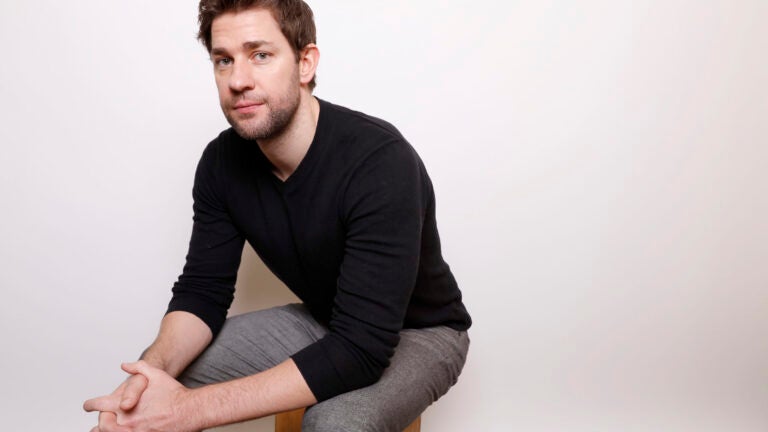 Tickets for the 2016 edition of the Independent Film Festival of Boston went on sale Monday. That's a little more than two weeks before the weeklong festival kicks off Wednesday, April 27 at Somerville Theatre with a screening of The Hollars, a new film starring and directed by Newton native John Krasinski.
According to the festival's website, IFFBoston began in 2003 with two fundamental goals: "to find the best local, national, and global films to share with our community; and to showcase our city to visiting artists, introducing them to savvy audiences and ideal locations for future films."
Though there is no word yet on which visiting artists may participate in Q&As following this year's screenings, there will be plenty of noteworthy films at the festival from both internationally recognized filmmakers and local talent alike.
Here are four films of the many that are part of this year's festival lineup:
The Hollars
The film stars Krasinski, Anna Kendrick (Pitch Perfect), Charlie Day (It's Always Sunny in Philadelphia), and Margo Martindale (Million Dollar Baby) and chronicles a New York City artist (Krasinski) returning to his hometown and his dysfunctional family when his mother (Martindale) is stricken with a brain tumor. (Wednesday, April 27 at 7:30 p.m.; Somerville Theatre)
Newtown
Filmed 20 months after the December 2012 massacre that killed 20 children and six educators at Newtown Elementary, director Kim Snyder's film chronicles a small New England town's attempts to recover from tragedy and move forward. (Friday, April 29 at 7:15 p.m.; Somerville Theatre)
Don't Think Twice
A film about an NYC improv group starring and directed by comedian and Shrewsbury native Mike Birbiglia. The film also stars Keegan-Michael Key (Key & Peele), Gillian Jacobs (Community), and Chris Gethard (The Chris Gethard Show). (Tuesday, May 3 at 9:45 p.m., Coolidge Corner Theatre)
The Intervention
Closing the festival is this film directed by actress Clea DuVall (Argo). A weekend getaway for four couples turns sour when it is revealed that the trip was organized as an intervention to discuss one of the couple's marriage. The film stars Cobie Smulders (How I Met Your Mother), Alia Shawkat (Arrested Development), Natasha Lyonne (Orange Is the New Black), and others. (Wednesday, May 4 at 7:30 p.m., Coolidge Corner Theatre)