Entertainment
How a Boston-area cop went from a SWAT team operation during the Marathon bombings to reality TV
He's been a Waltham cop for 30 years.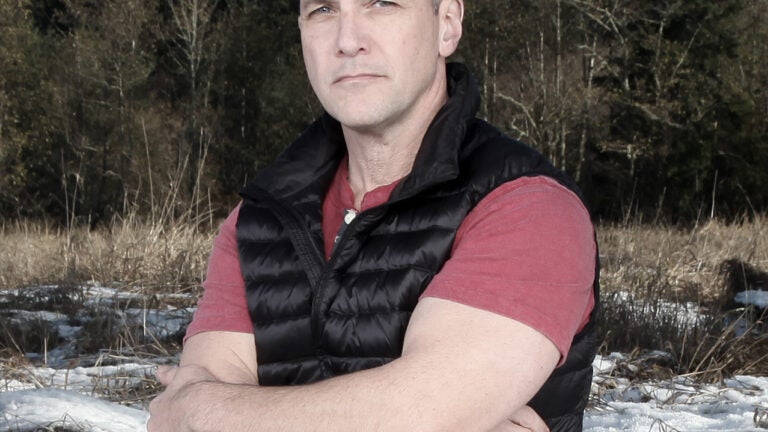 Billerica's Jim Vaglica, 53, has seen a lot during his 30 years as a member of the Waltham Police Department and 16 years with a regional SWAT team.
Recently, Sergeant Vaglica faced a new kind of challenge by competing on American Grit, a new reality TV competition on FOX debuting Thursday, April 14 at 9 p.m., hosted by professional wrestler and West Newbury, MA native John Cena.
Grit pits 16 competitors against a variety of military-grade and survival-themed challenges set in the wilderness of the Pacific Northwest. Split into teams of four, the competitors are each coached by a member of an elite military unit, including a Navy Seal Commander and an Army Ranger.
"American Grit emphasizes mental toughness over physical," Vaglica said. "You can have all the physical abilities in the world but if you don't have the mental ability to push through the tough times, what good is it?"
Vaglica faced one of those tough times in 2013, when his SWAT team was called to respond immediately following the Marathon bombings. The whole week, Vaglica and his fellow officers pulled 12-hour shifts. Then, after falling asleep the night of Thursday, April 18, Vaglica was woken up a little over an hour later at 1:22 a.m. by a call alerting him to an officer-involved shooting in Watertown.
"We were going on adrenaline," Vaglica said. "A lot of the team had been up for 30 hours at that point."
From there, Vaglica's SWAT team canvassed the entire Watertown grid, searching for Dzhokhar Tsarnaev until 6 p.m. when the curfew was lifted. Shortly after, Watertown resident David Henneberry spotted blood and a body in the boat in his backyard, and Vaglica's team mobilized once more.
"My team responded and held the perimeter wall while the FBI negotiated him out," Vaglica said. "That's the one place I wanted to be at that time. I didn't want to be anywhere else."
Vaglica was supposed to be somewhere else on April 19, 2013: in Baltimore, trying out for a spot on the obstacle course competition show American Ninja Warrior. As he detailed in an article for Bodybuilding.com, Vaglica had been slated to try out for the show that day but immediately forgot that plan when the bombs went off days earlier. So how did a veteran officer like Vaglica end up in the world of reality TV competitions?
"I've always been a competitor," Vaglica said. "I do road races, obstacle races, bench-press competitions, Crossfit, and more. But at some point in my life I decided that I needed a bigger challenge."
Vaglica initially auditioned to be on Survivor, but was instead cast on another Mark Burnett-produced reality show, Expedition Impossible, which aired in 2011. Vaglica was part of a trio of Boston-area cops racing across the Sahara Desert in Morocco.
"That was a bad winter in Boston, with ten inches of snow every week," Vaglica said. "So ending up in Morocco was a shock."
Needless to say, Vaglica was prepared for some of the challenges on American Grit, but still found the challenges to be more grueling than anything he'd faced.
"I had to reach down very deep – deeper than I ever have," Vaglica said. "We all have our ways to motivate yourself through tough times, and I envisioned my family watching. That's how I got through the endurance portion of the competition."
As it turns out, when the competitors first had a chance to meet Cena, he and Vaglica shared a special connection: Cena's brother is an officer with the West Newbury Police Department.
"One of the first things he said when we first got to camp was, 'Jim, I have a brother in Massachusetts law enforcement, and I thank you for what you do,'" Vaglica said. "At that point, my mind was still kind of blown that John Cena recognized me and knew who I was."
Overall, Vaglica said that as the oldest contestant on American Grit, he was proud of holding his own against competition that included a gold medalist, a world-class triathlete, and a former NFL player. And most of all, he tried to stay positive and true to himself on the show.
"I just wanted to say that I tried to rep law enforcement in a positive way," Vaglica said. "And I was representing Boston, even though everyone made fun of my Boston accent."