Entertainment
Here's the first photo of Elizabeth Banks as the main villain in the new Power Rangers movie
The Pittsfield actress is ready to conquer Earth in the upcoming reboot.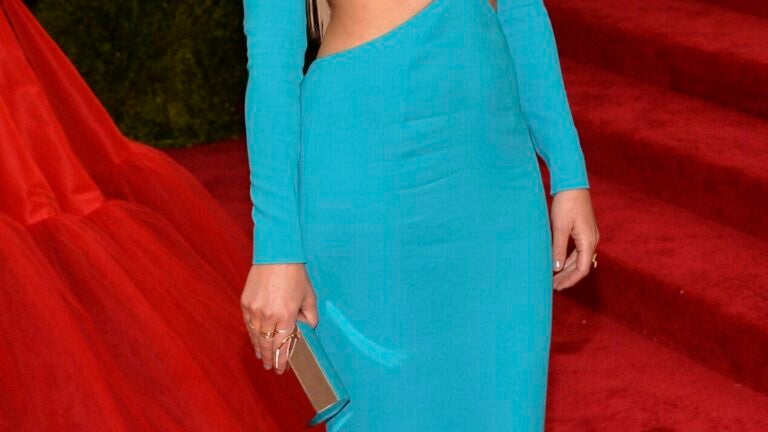 The first photo of Elizabeth Banks as infamous Power Rangers villain Rita Repulsa is here, and the Pittsfield native looks pretty intimidating.
People Magazine first published the photo, along with a brief interview with Banks about what it's like to portray the iconic baddie from the popular Mighty Morphin Power Rangers TV series of the '90s.
While she certainly looks menacing enough to play a space witch bent on conquering Earth, Banks looks nothing like the Rita Repulsa fans of the show remember.
When the rebooted version of your character doesn't have to wear a stupid hat anymore https://t.co/woqi81x6ev pic.twitter.com/9olisNsHj3

— Kevin Slane (@kslane) April 19, 2016
"It's definitely a modern and edgy re-imagining of the original Rita Repulsa," Banks told People, adding that she had never played a villain before.
Meanwhile, her green, reptilian-like Repulsa reminded many Twitter users of another villain: Poison Ivy from the Batman series.
wow, so excited for the Poison Ivy reboot https://t.co/gR2Pg3hxlI

— David Sims (@davidlsims) April 19, 2016
Elizabeth Banks as Rita Repulsa in the new #PowerRangers movie looking more like Poison Ivy TBH pic.twitter.com/KiaNNI75ny

— Jarett Wieselman (@JarettSays) April 19, 2016
Elizabeth Banks is Uma Thurman as Poison Ivy in her costume as Rita Repulsa for the new Power Rangers movie! What? pic.twitter.com/QEKO07ZVj8

— Erik Allan Johnson (@IllustratorErik) April 19, 2016
Little is known about the upcoming film, other than that it is a reboot of the '90s American television series (as opposed to one of its many subsequent iterations) and that it will star a cast of newcomers as the five Power Rangers.
One thing is certain: Banks is going to need someone to work her phone for her on set.
How is Rita Repulsa supposed to text? pic.twitter.com/voHAhmqm02

— Charlie Berens (@CharlieBerens) April 19, 2016
The untitled Power Rangers film is slated to hit theaters March 24, 2017.