Entertainment
80 museums, zoos, and cultural destinations that will be free on Fridays this summer
This is the largest Free Fun Fridays series yet.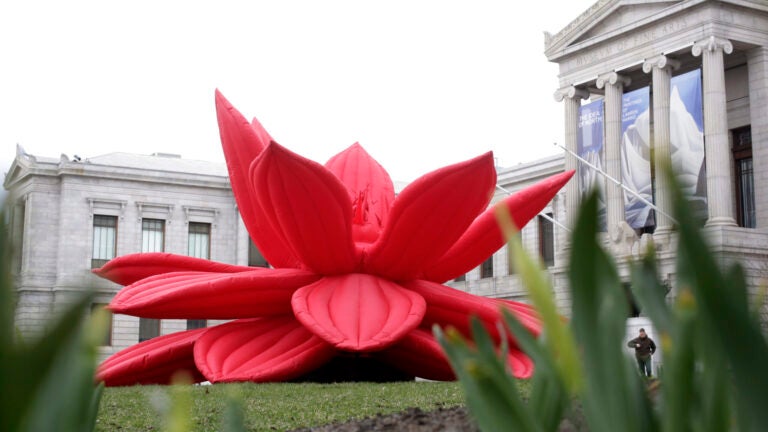 Want fun things to do in Boston, delivered to your inbox every Thursday? Sign up for the BosTen newsletter, our weekly roundup of 10 not-lame events in the city.
Mark your calendars: For 10 Fridays this summer, you can get into some Boston-area and beyond museums, zoos, and cultural institutions for free, thanks to Highland Street Foundation's Free Fun Friday series.
Every year, the foundation offers their Free Fun Fridays series, an all-summer-long list of no-cost museums and art institutions, and this year's schedule highlights 80 participating venues.
Beginning June 24, each Friday will feature eight attractions open to the public. You won't have to pay admission to sites like the Boston Children's Museum or the Franklin Park Zoo on select days, and some offers extend beyond the Boston area, offering free entry to the Cape Cod Museum of Natural History or the Emily Dickinson Museum in Amherst.
Highland Street Foundation, which is committed to addressing the needs of Massachusetts children and families when it comes to education, health care, the arts, and more, has hosted the series since 2009.
The family-friendly offering has grown in size each year since—last year's list offered 70 free events. Plan 10 weeks of Friday fun the schedule below, or click here for a PDF.
June 24, 2016
Tanglewood
Lyric Stage Company of Boston
Clark Art Institute
MASS MoCa
Worcester Art Museum
Children's Museum at Holyoke
International Volleyball Hall of Fame
The Mount: Edith Wharton's Home
July 1, 2016
Boston Children's Museum
The Sports Museum
Heritage Museums & Gardens
Falmouth Museums on the Green
Cape Cod Maritime Museum
Amelia Park Children's Museum
Jacob's Pillow Dance Festival
Wenham Museum
July 8, 2016
Museum of Fine Arts, Boston
Plimoth Plantation
Peabody Essex Museum
Cape Ann Museum
Buttonwood Park Zoo
Children's Museum in Easton
The Hall at Patriot Place
Provincetown Art Association and Museum
July 15, 2016
Edward M. Kennedy Institute
Boston Athenaeum
Larz Anderson Museum
Cape Cod Children's Museum
Edward Gorey House
Danforth Art Museum/School
Spellman Museum of Stamps & Postal History
Fitchburg Art Museum
July 22, 2016
Boston Harbor Islands National and State Park
Arnold Arboretum of Harvard University
New Bedford Whaling Museum
Cape Cod Museum of Art
Pilgrim Hall Museum
The Eric Carle Museum
Fruitlands Museum
Museum of Russian Icons
July 29, 2016
John F. Kennedy Presidential Library & Museum
Commonwealth Museum
Battleship Cove
Marine Museum at Fall River
Sandwich Glass Museum
Nantucket Whaling Museum
Tower Hill Botanic Garden
Commonwealth Shakespeare Company
August 5, 2016
Harvard Museum of Natural History
The Old State House
The Greenway Carousel
Springfield Museums
Historic Deerfield
Hancock Shaker Village
The Old Manse, The Trustees
Worcester Historical Museum
August 12, 2016
MIT Museum
The Museum of the NCAAA
Concord Museum
Garden in the Woods
Mahaiwe Performing Arts Center
Naumkeag, The Trustees
Emily Dickinson Museum
The Metropolitan Waterworks Museum
August 19, 2016
The Institute of Contemporary Art/Boston
USS Constitution Museum
The Discovery Museums
EcoTarium
The Children's Museum of Greater Fall River
New England Historic Genealogical Society
Fuller Craft Museum
Griffin Photography Museum
August 26, 2016
Franklin Park Zoo
Old Sturbridge Village
Freedom Trail Foundation
Museum of African American History
Normal Rockwell Museum
Berkshire Museum
Ventfort Hall Mansion and Gilded Age Museum
Cape Cod Museum of Natural History