Entertainment
CVS is finally letting you get rid of those ridiculously long receipts
An executive for the Rhode Island company appeared on Jimmy Kimmel Live to make the announcement.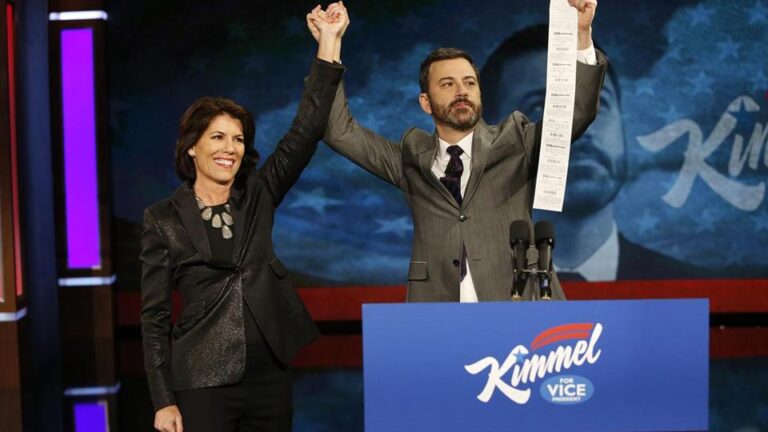 If you're one of the many CVS customers frequently annoyed by receipts longer than your arm, you're in luck.
CVS Pharmacy president Helena Foulkes appeared on Jimmy Kimmel Live! Friday night to announce that the Woonsocket, Rhode Island-based company would allow CVS ExtraCare customers to sign up for a paperless receipt program by providing an email address.
"Thanks to you, Jimmy, we knew that our customers were very concerned about the length of our receipts," Foulkes said. "I'm very pleased to announce that CVS is moving our receipts to be digital."
Foulkes also said the program will be available at all 7,900 CVS locations by the end of June.
Kimmel has made an ongoing joke out of his distaste for CVS's long receipts, even asking President Obama if he could do anything about them.
https://gifs.com/gif/J6RMGJ
But a representative for the company told The Boston Globe that customers are split "about 50-50" for and against receipts, and made clear that going paperless is a choice, not a mandate.
"We heard loud and clear from customers that they wanted a choice," CVS spokeswoman Erin Pensa told the Globe. "There's still a lot of people who really like the paper receipts."
CVS is hardly the only nationwide store chain with lengthy receipts, and they may not even be the worst paper-waster. When Adweek conducted an experiment, buying a pack of Trident gum using cash and no rewards card at eight different retail chains, CVS had the shortest receipt. The longest receipt came from Kmart, followed in order by Rite Aid, Duane Reade, Walgreens, Target, Staples, and Hudson News.
Watch the full video of Foulkes's JKL appearance below.
https://www.youtube.com/watch?v=u2Y4utTO83I