Entertainment
The Huntington Theatre Company will stay at its home thanks to a new partnership
Mayor Walsh announced the plan Thursday.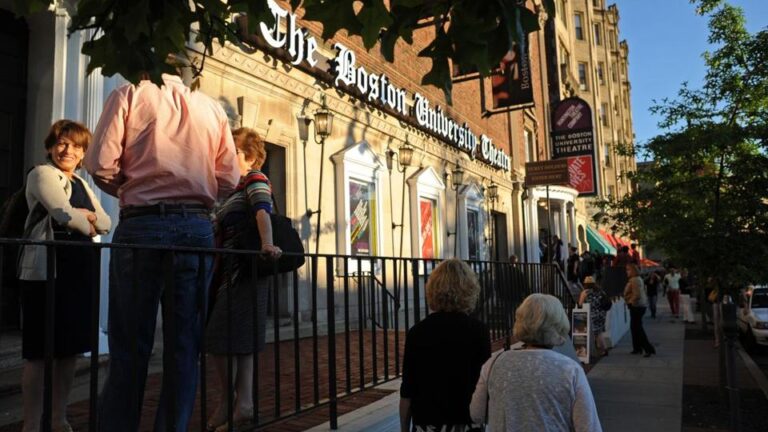 Mayor Walsh announced a partnership on Thursday between the Tony Award-winning Huntington Theatre Company and local development company QMG Huntington, LLC that will keep the theater company at its BU Theatre location. It's been there for 33 years.
In October 2015, Boston University and the Huntington Theatre Company announced that they would part ways in June 2017, and that BU would sell the theater complex. In May 2016, QMG Huntington, LLC purchased the building from BU. On Thursday, Walsh, the Huntington, and QMG together announced plans for keeping the theater functioning.
According to a release, this new agreement gives the Huntington exclusive control of the theater and the service wing to its west, which the theater company intends to renovate on their own dime. QMG will provide a new shell and core space to expand the lobbies and other public spaces of the theater, and will develop what is currently the Huntington's production center. The Huntington will move the scenic, paint, and prop shops to a different location.
"From the very beginning we have been committed to bringing the key players to the table in order to maintain the Huntington's home on the Avenue of the Arts," Walsh said in the release. "The theatre's legacy is rich and diverse, from its commitment to the works of famed African-American playwright August Wilson, to its innovative partnership with Codman Academy Charter School."
More details about the design will be revealed in the coming weeks.