Entertainment
Louis C.K. is performing a surprise show in Boston tonight
And the only way to get tickets is to go to the venue itself.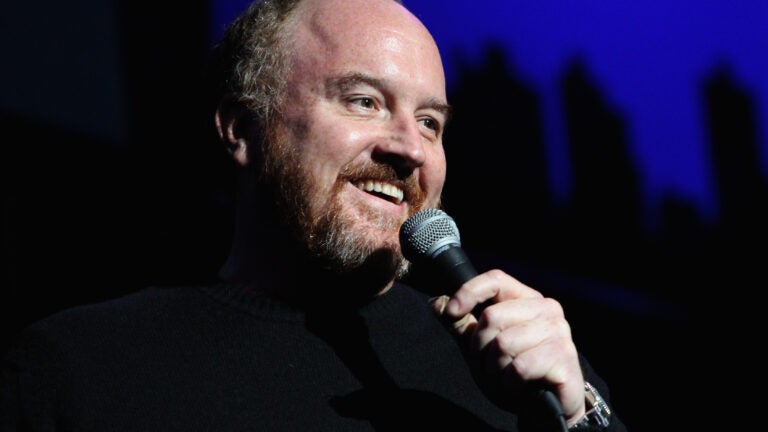 Comedian Louis C.K. will be returning to his Boston roots Tuesday night for a surprise show at the Paradise Rock Club.
C.K., who was raised in Newton and got his start in the Boston comedy scene, announced the 8 p.m. show in an email, saying that the tickets — which cost $20 and feature no Ticketmaster fees — will only be available via the Paradise box office.
Hi there,

Tonight at 8PM (doors open at 7), I am doing a show at "The Paradise" in Boston at 967 Commonwealth Avenue. Tickets will be $20- no fees and will only be available via walk up at the Paradise box office located at the club (967 Comm Ave). They will be available from now until showtime.

To check on availability throughout the day please call 617-562-8800.
In 2014, C.K. announced three surprise shows at the Somerville Theatre via email, with the tickets quickly disappearing as fans scrambled to buy them online. With the added challenge of making it to the Paradise box office during the workday amid crummy weather, it will be interesting to see how long it takes for the show to sell out.
People literally running down Comm Ave to get #LouisCK tix. @universalhub @onlyinbos @secr… https://t.co/kSBlrLOxRL pic.twitter.com/fnaDJzyHlT

— Matt Cadwallader (@mattcad) July 5, 2016
That line grew VERY quickly. Still growing. #louisck pic.twitter.com/oUr5SkXbQY

— Matt Cadwallader (@mattcad) July 5, 2016
UPDATE (11:50 a.m.): The phone number listed for the Paradise Rock Club in C.K.'s email is incorrect. The correct number is 617-562-8800.
UPDATE (1:00 p.m.): The show is now sold out.