Entertainment
Watch James Corden join Nantucket native Meghan Trainor onstage for a duet
The singer and late-night host teamed up at Trainor's LA concert.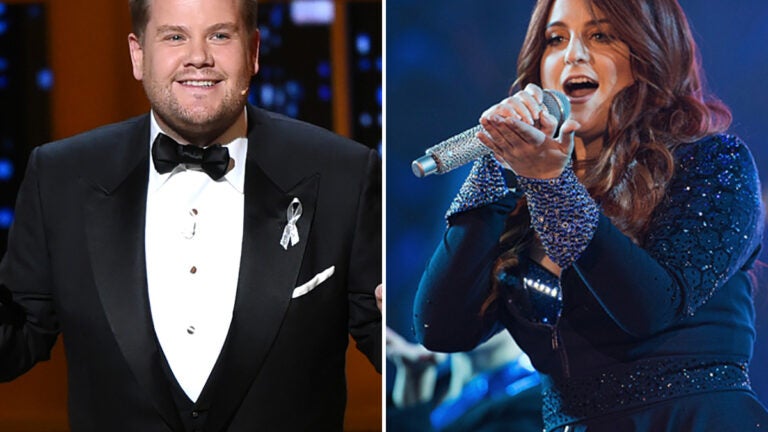 Though Late Late Show host James Corden hasn't invited Nantucket native Meghan Trainor onto his show for his segment Carpool Karaoke (yet), the two still got the chance to sing together at her concert in Los Angeles on Friday night.
For her performance at L.A.'s Greek Theatre while on her Untouchable Tour, Trainor brought Corden onstage to join her in singing her hit "Like I'm Gonna Lose You."
This isn't actually the first time the two have collaborated. Back in January, Corden and Trainor made a New Year's Eve parody version of Trainor's breakout song "All About That Bass," called "All About That Change."
Following the Friday night performance, Trainor tweeted at the late-night host to thank him for the duet.
https://twitter.com/Meghan_Trainor/status/756938796755656704