Ben Affleck
HBO won't make a fifth season of Matt Damon and Ben Affleck's 'Project Greenlight'
But the duo is looking to shop the show around.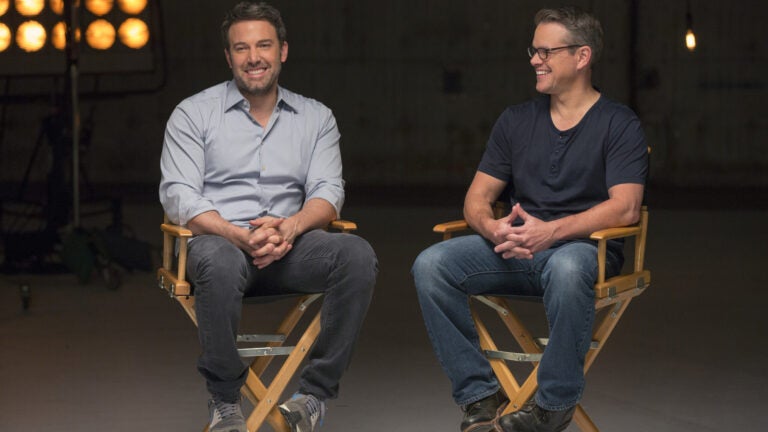 There's going to be less Matt Damon and Ben Affleck on your small screens with the cancellation of the Cambridge-bred best friends' docuseries Project Greenlight.
HBO launched Project Greenlight, a Damon- and Affleck-produced show that followed amateur filmmakers as they get the chance to direct a full-length feature film, in 2001.
After about a decade-long hiatus, the show's fourth season aired last year. HBO will not renew the show for a fifth season, the company announced Tuesday.
"When we picked up a new season in 2014, we imagined a one season revival and decided in early 2016 another season did not make sense for us," HBO said in a statement. "We are proud of the show and were pleased with its run throughout the years."
Damon first broke the news in an interview with The Associated Press published Tuesday.
"I really liked it and thought that the show went great," Damon told the AP while promoting the latest Jason Bourne film. "I'm not one to question [their programming]. They do such a great job. But we have to take it out again."
This may not be the end of the series completely, though. Damon also told the AP that he and Affleck will shop the show around, maybe to a streaming service such as Netflix or Amazon.
This also isn't the only show on which the two actor/producer friends have collaborated. In May, they released their first trailer for The Runner, an interactive reality show currently streaming on go90 that the duo had been trying to get made since 2000.
At least we know their bromance will never be canceled.