Entertainment
9 films showing for free this summer through Mayor Walsh's Movie Nights
This year's lineup includes 'The Good Dinosaur,' 'Minions,' and 'Star Wars: The Force Awakens.'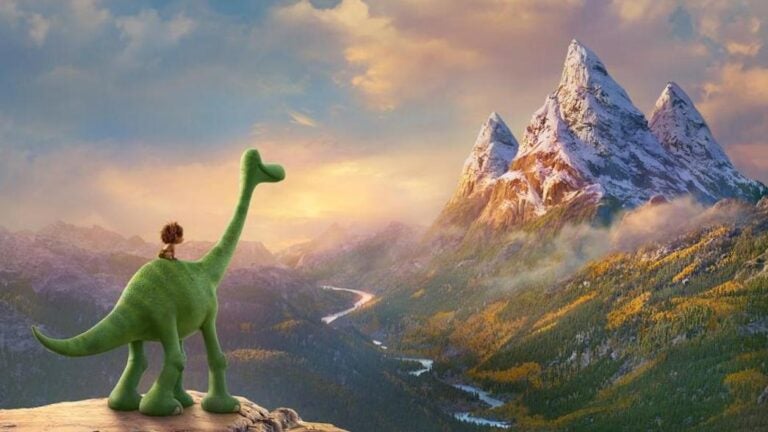 Want fun things to do in Boston, delivered to your inbox every Thursday? Sign up for the BosTen newsletter, our weekly roundup of 10 not-lame events in the city. You can also check out our events calendar at boston.com/events.
Mayor Marty Walsh's Movie Nights will begin Wednesday this year and continue through September 23, according to a press release.
The initiative, which screens popular films for free in public parks throughout the city, is part of the Boston Parks and Recreation Department's ParkARTS program. This marks its third anniversary, having begun during Walsh's first year in office.
All films start as the sun goes down at approximately 7:45 p.m., and AMC Loews Theatres provides free popcorn.
Check out the full list of showings below.
Wednesday, August 17
Eden Street, Charlestown
The Good Dinosaur
Thursday, August 18
Fallon Field, Roslindale
Big Hero 6
Monday, August 22
East Boston Stadium, East Boston
Up
Thursday, August 25
Ramsay Park, Roxbury
Zootopia
Monday, August 29
Harambee Park, Dorchester
Monsters University
Thursday, September 1
Draper Playground, West Roxbury
The Lego Movie
Friday, September 9
Frog Pond, Boston Common
Minions
Friday, September 16
Frog Pond, Boston Common
Ferris Bueller's Day Off
Friday, September 23
Frog Pond, Boston Common
Star Wars: The Force Awakens
And check out more chances to see free outdoor movies this summer here.