Entertainment
Sarah Paulson offered an emotional apology to O.J. prosecutor Marcia Clark in Emmys speech
"I, along with the rest of the world, had been superficial and careless in my judgement."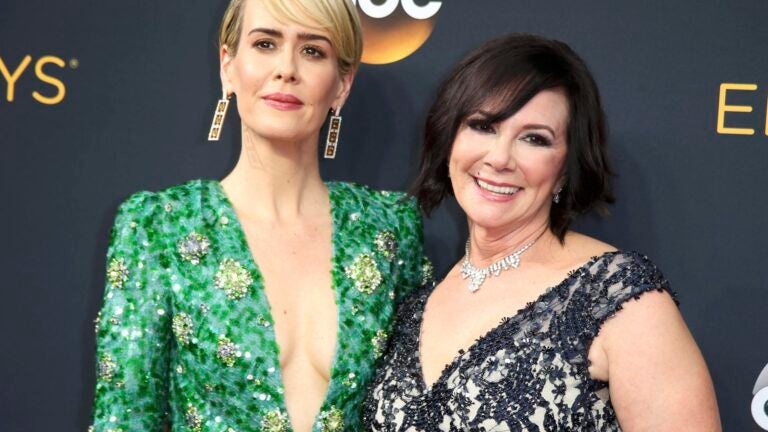 When actress Sarah Paulson accepted the Emmy Award for best actress in a limited series or movie for her performance as real-life prosecutor Marcia Clark in The People v. O.J. Simpson: American Crime Story, she offered an apology to the woman she portrayed in one of the most heartfelt speeches of the night.
"The responsibility of playing a real person is an enormous one," Paulson said, as Clark watched in the audience. "You want to get it right, not for you, but for them."
"I, along with the rest of the world, had been superficial and careless in my judgment," Paulson continued. "And I am glad that I'm able to stand here in front of everyone today and say, I'm sorry."
WATCH: "I am glad to be able to… tell you I'm sorry." – Sarah Paulson to Marcia Clark on past judgement. #Emmys https://t.co/DCSza7SZ43

— Good Morning America (@GMA) September 19, 2016
Clark served as the head prosecutor for the state of California in the murder trial of O.J. Simpson, and came under intense scrutiny and criticism during the highly public court proceedings.
Paulson, who finally won an Emmy after five straight years of nominations, brought Clark as her date to the ceremony, and told reporters backstage after the speech that she was glad that she had a chance to make a statement.
"I was able to stand up in front of everyone and say something that I think the world should say to her," Paulson told assembled reporters, per Vanity Fair. "Because I do think there was a collective failing by women for Marcia during the time of the trial."