Entertainment
Casey Affleck didn't want to do a Boston accent for 'Manchester by the Sea'
The actor took some convincing to turn on the North Shore inflection for the upcoming film.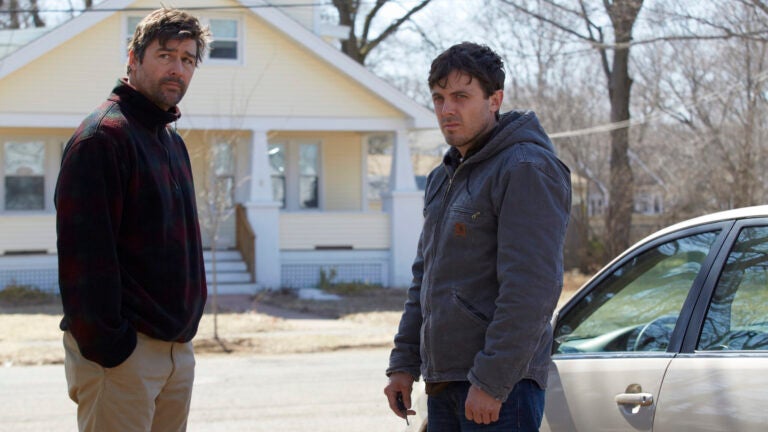 Hear the name Casey Affleck, and you think of Boston. Some of his most well-known roles are playing locals in films like Good Will Hunting and Gone Baby Gone, and he frequently collaborates with his brother, Ben Affleck, and childhood friend Matt Damon. But he still had to be convinced that deploying a Boston accent in his new movie Manchester by the Sea was the right move.
"I've run into people who say, 'I know what you're like: You're a Boston guy,'" Affleck told Variety this week in a wide-ranging cover story. "That's so weird. This person who doesn't know anything about me thinks they know a lot because of the city I grew up in, which to me is a meaningless label. There are all kinds of people from Boston."
That may help explain why Affleck argued with director Kenneth Lonergan about doing a Boston accent for the film, even though his character is originally from the North Shore.
"He had this crazy idea that no one had this accent anymore," Lonergan told Variety. "I had a really good time pointing out to him every person under 40 who had a strong North Shore accent."
Affleck has resisted a conventional career path, skipping superhero movies in favor of working with indie directors. He also conceded he likely stalled his career by following two of his most critically acclaimed roles in The Assassination of Jesse James by the Coward Robert Ford and Gone Baby Gone by directing I'm Still Here, a mockumentary about his friend Joaquin Phoenix quitting acting to start a rap career. The film was a critical failure and annoyed media members who weren't in on the joke.
Affleck said he's still overwhelmed each time Manchester by the Sea gets a positive response, even though the film has generated huge buzz since its January debut, awards prognosticators pegged him as the favorite to take home the Academy Award for Best Actor, and some critics called it "a masterpiece." 
"I never experienced anything like that," he told Variety. "I'm more familiar with other kinds of reactions — lukewarm to politely disgusted. When you walk in and see a movie and people applaud […] I was like, 'Wow.' I'm still holding on to that feeling."