Entertainment
Mark Wahlberg said he felt immense pressure as a Bostonian to get 'Patriots Day' right
Wahlberg and director Peter Berg also told the hosts of 'CBS This Morning' that they hope people leave the film with a sense of optimism.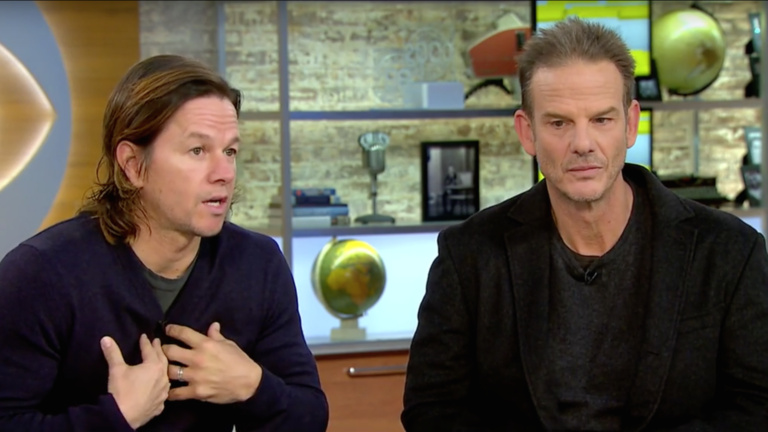 Actor Mark Wahlberg and director Peter Berg stopped by CBS This Morning on Monday to show an emotional clip from the new film Patriots Day, which chronicles the Boston Marathon bombings and their aftermath, and talk about the immense burden they felt while creating the film, given its sensitive subject matter.
When co-host Gayle King asked the duo about their concerns, Wahlberg said he found himself calling Berg at 4 a.m. to talk over his worries.
"We felt like it was very important to do this, but do it right," Wahlberg said. "And of course, me being from Boston, and knowing that I would be held accountable personally, it was a lot of pressure, certainly more pressure than I've ever felt."
Wahlberg continued: "Everybody knows somebody who was directly affected by this. It's such a small community. So, yeah, I felt an enormous amount of pressure, but I knew, based on my work experience with Pete, that he was the right guy for the job because of how much he cares."
Co-host Charlie Rose asked Berg about his previous statement that Patriots Day is "unapologetic in [its] support for law enforcement."
"I think [it's] something we both feel strongly about," Berg said, motioning to Wahlberg. "Clearly there's some issues with law enforcement, but I think that brush has been a little bit too wide as of late. And we're more than happy to push back and remind people that what we saw in Boston, and what we've seen [on] 9/11 here in New York, […] are examples of the very best of law enforcement."
The clip Berg and Wahlberg showed Monday is one in which Wahlberg, as BPD officer Tommy Saunders (a composite character), curses out FBI Special Agent in Charge Rick DesLauriers (Kevin Bacon) for leaving the body of 8-year-old Martin Richard in the street following the bombings so the FBI could conduct a full investigation. As it turns out, Wahlberg and Berg met with Bill and Denise Richard, Martin's parents, and at their request, did not cast any actors to play members of their family.
"Originally that was part of the script," Wahlberg said. "And Pete and I said, 'Absolutely, whatever you wish.' We just took it right out of the script. We wanted to honor exactly what [Bill] was asking us."
Wahlberg said he hopes audiences will leave the film with a message of hope and optimism.
"I think we're living in a crazy time," Wahlberg said. "These things may continue to happen, but if people continue to come together, love will always be the outcome."
"Love beats hate," Berg said.