Entertainment
Win a day with Chris Evans by donating to this charity
You and 3 friends could join the Captain America star for 'scares, laughs, and celebratory burgers and beer'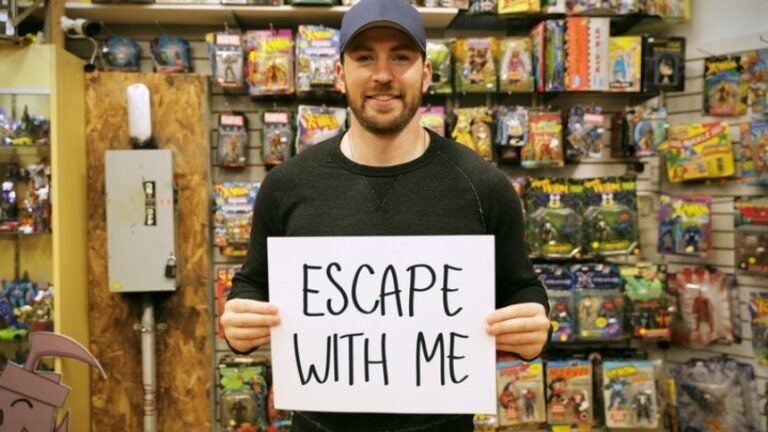 So you tried to win a day with Tom Brady, Matt Damon, and Ben Affleck through their September fundraiser raffle, but failed miserably. Now what?
Here's your chance at redemption: Omaze (the same platform that ran the Brady-Damon-Affleck prize) is offering an adventure-filled day with Chris Evans.
The raffle, called "Escape with Chris Evans," benefits Christopher's Haven, a community supporting nine temporary apartments and recreational spaces for families of children being treated for cancer in Boston.
The grand prize? You and three friends get to join the Captain America star in a "custom escape room" in Beantown.
"You could solve a murder, get locked up in a haunted house, rob a bank or maybe even solve a murder in a haunted bank. No matter the narrative, it's going to be a night you'll never forget, complete with scares, laughs, and celebratory burgers and beer," the raffle entry page stated.
Omaze will pay for you to stay in a four-star hotel and flights to and from Boston.
The raffle costs $10 to submit 100 entries. There are additional bonuses for entering 250 times or more.