Entertainment
The 'Patriots Day' red carpet was filled with celebrities, survivors, and heroes
The film premiered in Boston on Wednesday night.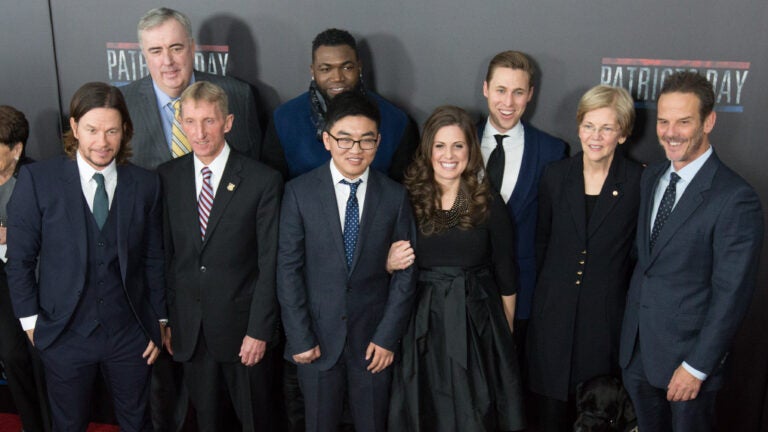 Bostonians from all walks of life took to the red carpet for the Boston premiere of Patriots Day Wednesday night, with stars like Mark Wahlberg sharing the spotlight with Marathon bombing survivors and officers who aided in the hunt to capture the Tsarnaev brothers.
Among the many in attendance at the Boch Center Wang Theatre were Wahlberg, Patriots Day director Peter Berg, former Red Sox slugger David Ortiz, Senator Elizabeth Warren, Marathon bombing survivors Patrick and Jessica Downes (and her service dog, Rescue), former Boston Police Commissioner Ed Davis (played by John Goodman in the film), current BPD Commissioner Bill Evans, Watertown Police Sergeant Jeffrey Pugliese (played by J.K. Simmons), former FBI Special Agent in Charge Rick DesLauries (played by Kevin Bacon), and carjacking survivor Dun "Danny" Meng (played by Jimmy Yang).
Here's a brief peek at the event.
Additional reporting by Ben Stas